Gym Body whey Protein Powder
₹452 ₹645 -30% OFF You save: ₹194
Composition:

High Con. Whey Protein, Body building Nutritions (500g)

Total Package:

Pack of 1 (500g)

Availability:

In Stock
Available Offers
Highlights
Enriched with digestive enzymes for effective absorption.
Blend of vitamins and minerals.
It can help increase muscle mass and improve recovery after exercise.
This is the best protein powder for hair, skin, and nails, and it aids in energy maintenance.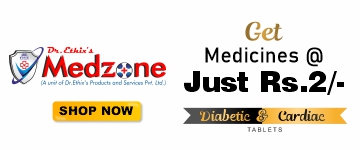 Additional Information
| | |
| --- | --- |
| Brand | DR.ETHIX |
| Manufacturer Name | Stamin Millennium Nutraceuticals  |
| Flavour | Chocolate |
| Diet Type | Vegetarian |
| Protein Source | Whey Protein |
| Item Form | Powder |
| Net Quantity | 500 g |
| Product Benefits | Increase Muscle Mass, Improve Sports Performance, Help to Boost Energy, Supports Muscle Growth |
| Item Weight | 500 g |
| Recommended Uses For Product | Post-Workout |
| Number Of Items | 1 |
| Package Type | Jar |
| Product Lifetime | 18 Month |
| Country Of Origin | India |
| Dimensions (L x W x H) | 10x9x19 centimeter; |
| Age Range | Adult |
Product Description
Direction for use: Add 3 scoops of Gym body powder with little milk and stir well to make a paste. Stirring slowly, add balance 250 ml of warm milk to make delicious drink. Add sugar to taste if needed. Take Gym Body 2 to 3 times a day. One serving after workout is must.
Each 100 g contains: Protein 66g, Carbohydrate 30 g, Sodium 400 mg, Calcium 600 mg, Iron 15 mg, Potassium 400 mg, Phosphorous 400 mg, Magnesium 200 mg, Zinc 40 mg, Chromium 100 mcg, Selenium 50 mcg, Vitamin A 3000 I.U, Vitamin D 300 I.U, Vitamin E 30 mg, Vitamin C 50 mg, Vitamin B1 10 mg, Vitamin B2 3 mg, Vitamin B6 3 mcg, Vitamin B12 12mcg, Folic acid 800 mcg, Biotin 10 mcg, K-Calories 384.
Indications: Body builder for muscle growth, Athletes and Martial artists for strength, Stamina power and Quick reflexes.
Protein Powder:
Protein is one of the building blocks of bone, muscle, and skin. This is the best protein powder which is beneficial for hair, skin, and nails and helps sustain energy levels. Taking protein powder is a quick way to help ensure that your body is nourished and satisfied. Most importantly, it also helps build, repair and maintain cells and strengthens and supports muscle growth.
Protein Powder will help to lose weight, and to improve sports performance, build muscle mass and for overall wellness.
Whey Protein Powder:
Benefits of taking Ethix Gym Body Powder
It contains all of the essential amino acids and is easily digested. It helps boost energy and can reduce stress levels.

This water-soluble milk protein is popular among athletes. It is a complete protein, meaning that it contains all of the amino acids that the human body requires from food. The body absorbs the best whey protein quickly and easily.

Ethix Gym body powder is the easiest way to get healthy and strong muscles. Milk protein, whey protein and C-Caseinate in gym body powder are helps to protect muscles from break down.

Whey protein is used to improve muscle protein synthesis and promote the growth of lean muscle mass.

Soy protein is highly rich in amino acids which is boost up muscle recovery after exercise.

Carbohydrates and sugar will give energy to the body. Vitamins are required for energy production and immune functions.

This is completely nutritional supplement and free from steroids. Buy Ethix gym body powder to get gym body in few weeks.
Review & Rating