DiaBlend (Sugar Free) Pack of 5 (200gm)
₹980 ₹1,400 -30% OFF You save: ₹420
Composition:

Diabetic Specific Vitamins + Multi Minerals (Sugar Free)

Total Package:

Pack of 5 (200gm)

Availability:

In Stock
Available Offers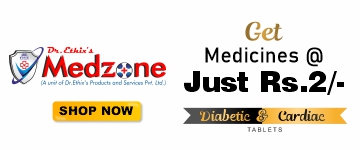 Product Description
Ingredients: Soya protein, Casein protein, Skimmed milk powder, Whey protein, Malito dextrin, Vitamins & Minerals.
Description: Exclusive product for diabetic person from Maxwell pharma. Diablend protein powder contains highly rich proteins, vitamins and minerals, enriched with methylcobalamin & carnitine which helps to prevent anemia and protect from heart diseases. Proteins give energy to the body and make body stronger and healthier.
Direction for use: Mix four teaspoons of diablend in lukewarm or cold milk. Stir well to make a homogenous mixture and drink. Mix with cold milk for fabulous taste. Take for 2 servings per day or as per physician's order.
Benefits of Diablend protein powder
Diablend protein powder is the amazing product helps to improve health of hair; teeth and nails are mostly made of protein. Our body uses protein to build and repair tissues.

We also use protein to make enzymes, hormones, and other body chemicals. Protein is an important building block of bones, muscles, cartilage, skin, and blood.

Whey protein is commonly used for increasing strength. Whey protein is also used to reverse weight loss in people with diabetic and to help prevent allergic conditions.
Review & Rating