MoNil Natural Cream
₹55 ₹79 -30% OFF You save: ₹24
Composition:

Mosquito Repellant DEB + Almond Oil + Vit.E + Aloe Vera

Total Package:

Pack of 1 (70gm)

Availability:

In Stock
Available Offers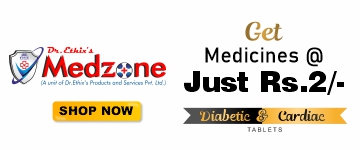 Product Description
Dr. Ethix – Mosquito Repellent Cream (Monil)
What is Monil Mosquito Repellent Cream?
Monil cream is a natural blend of mosquito repellent cream, it naturally provides a protective shield around you. Its potential elements make you invisible from mosquitoes and the harmful microbes it carries.
What does Monil Mosquito Repellent Cream do?
Monil is a possible non-toxic lotion, an outstanding olfaction modifier. Every individual in the world holds a unique natural aroma emits during sweat and breathing processes. When the mosquitoes are wandering it distinguishes humans with their unique odor. Now the smell motivates the mosquito to bite or rear on us. Through the bite, a mosquito can transmit diseases like chikungunya, dengue, and malaria. Monil mosquito repellent creams permeate easily into the skin and seals a natural chemical emits from the skin which results in preventing mosquito from sensing human presence. This means monil mosquito repellent cream protects you from mosquito bites and deadly illness it carry on their stings.
Why should I use Monil Mosquito Repellent Cream?
Mosquito bite leaves a bump and itchy feel but we don't know whom does it bite before you. It may bring the infectious microbes into your blood. A single bite may impair your health with an untreatable disease. Children are most accessible to receive mosquito bites, as they pursue to play in the garden which makes them exposed to the variety of mosquitoes who breed themselves in the grass.
Our contributed baby mosquito repellent cream blended with natural almonds oil, it assists protects the most feeble skin from deadly bites. Almonds naturally moisture and soothes the skin which prevents the post-bite marks. Using monil cream protects your kids from furious bites and leaves a moistured Clean surface that bestows a pleasant playout. Mosquito-borne diseases like Dengue and Chikungunya are usually spread by daytime mosquitoes. Using mosquito repellent cream drives out the fear of garden or open places due to mosquito bites or deadly illnesses.
Why should I buy Monil Mosquito Repellent Cream from Dr.Ethix
Ethix Monil cream is a potent mosquito repellent cream. It is a natural blend of valuable chemical and essential oil. It is manufactured from a WHO-GMP certified factory that provides variations of health products and medications. Every medication, health care products, and cosmetics are supervised under the best-experienced executives. Dr.Ethix is a developed enterprise, our main goal is to provide qualified health care products around the world at affordable prices. We have accomplished more research in pharmaceuticals and developed new formulations of tablets. Ethix health care products are reached all over the world with the best critiques from our customers. Ethix Monil cream is an authorized mosquito repellent cream that delivers the most powerful defense from mosquitoes, the carriers of deadly viruses may inflict diseases like Dengue, Chikungunya, Malaria, Filaria, and Encephalitis.
Monil mosquito repellent cream protects against mosquito bites for more than 10 hours. It is the best mosquito killer for a bedroom that fades your presence from biting bugs who intervene with your peaceful bedtime. Mosquito repellent cream is only for external use application, it offers users extensive protection from mosquitoes that dissipate such life-threatening diseases.
Ingredients of Monil Mosquito Repellent Cream
1. N-N-Diethyl Benzamide
N-N-Diethyl-Benzamide, also named DEET. It is the most functional element widely used in mosquito repellents. In the 1950's DEET used as an insecticide on farmlands later, it is utilized in repellents with the evolution of science.
DEET is usually combined with ethanol. It works by halting insect olfactory(nerve for smell) receptors for normal odor, a volatile substance encompassed naturally in the human sweat and breath. In simple terms DEET effectively confuses insect's senses so that biting/feeding intuition is not aroused by the chemicals present in the odor of sweat and breath of humans.
Since the concentration of DEET is added in a proportion of15% which is clinically safe to use in the children.
2. Vitamin E
Vitamin E is a dominant antioxidant, it naturally fights the free radical it is a product of some chemical reaction in our body. It additionally provides an anti-bacterial effect that shields your skin from any bug or insect bite. Even the post-bite redness and rashes can be alleviated by anti-inflammatory reactions. Vitamin E naturally boosts the immune system under your skin beds. It enables our immune cells to get prepared to combat the germs carried by lethal mosquitoes. Vitamin E blended repellent creams protect you against mosquito bites as long as for 12 hours.
It Doesn't kill the mosquitoes using deadly chemicals but the auxiliary formula of vitamin E masks the particular body odor that the human skin normally emits, rendering you virtually hidden to mosquitoes.
3. Almond oil
This oil is extracted from the precious almond seeds. Almond oil is an ample source of vitamin E, and also rich in magnesium, phosphorus, and copper. Almond oils carry anti-inflammatory property which enables the skin to fight microbes before it enters inside with bug bites. And relieves dark spots, eczema, and insect bite rashes. Dry skin looks thin and unhealthy which paves the way for an easy invasion of viruses. This nourishing oil soaks in quickly and comprises emollient property, which calms the surface and furnishes your skin with improved skin tone.
Almond oil composition provides a well-moistured skin surface which makes it harder for the bug to bite. And soothe your skin, by keeping the ticks and mosquitoes at bay. Almond oil additionally protects your complexion from sun damage. Additionally clears the dead cell and enables to fade the scars.
4. Aloe vera
Aloe vera is also called a succulent plant belongs to the family of Asphodelaceae. The gel is firmly taken from fleshy leaves having a gelly substance help conserves water. It's no harming benefits being spotted in the list of ingredients used in varied cosmetic products. This normally increases the collagen production in the skin which supports the skin to achieve healthy new cells which in turn fades the wrinkles and fine line on the skin. The gel is added to the lotions as it wields water-based moisturizing capacity. It generously hydrates the skin and leaves a faint look to your skin.
Aloe vera's antibacterial property help kills the odor-causing bacteria on your skin which usually leaks during hot and sweaty situations. This effect mainly protects you from mosquitoes who tend to bite by the odor that the human body emits. Rather than moisturizing this gel safeguards you from deadly disease-carrying bugs.
Several experiments reported that Aloe vera applications help no mosquito bite to humans and it even acts as a larvicidal can be used to kill mosquito larva at their tiny stage.
Human skin is a delicate structure that is likely to be invaded by mosquitos and other vectors that can communicate different diseases like Dengue, Malaria, Zika virus, Arbovirus, and others. Freshly taken aloe vera to withstand the diseases carrying mosquitos away from the skin.
Benefits of Dr.Ethix Monil Mosquito Repellent Cream
Shields your skin from pests and disease-carrying bugs.

Disables the mosquitoes to sense your odor.

Ideal for kids with a realistic blend

Bring back moisture to your surface

Longlasting effects on deadly mosquitoes

Comforts the skin to look brighter and fresher

Protects from sickness
The Best Monil Mosquito Repellent Cream
Monil cream is a skin-friendly mosquito repellent cream suits all skin types and provides no adverse skin reaction. It creates a safety bubble around you which keeps the pesky disease carriers away from you. Ethix offered a rare mosquito repellent cream because it is blended with a gold standard repellent additive Diethyl Benzamide, and traditional composition of almond oil, aloe vera gel, and vitamin E. This cream protects you from mosquito bites wisely.
Once this mosquito repellent cream gets in contact with the skin it locks up the human odor which makes the mosquitoes excites to bite your skin. Then the mosquito automatically repels from your existence. Ethix Monil mosquito repellent cream is made with traditional products in consideration to explore natural techniques to prevent vector-borne diseases like Dengue, Malaria, and chikungunya. Not only children but adults yet to become sicker with a careless mosquito bite.
Ethix monil mosquito repellent cream is the world's best mosquito killer it shields you and your kids from bug bites, insects, and flies. Nourishing cream helps firm your skin to avoid untreatable viruses invasion into your system.
Review & Rating