Musli Horse Power Capsule
₹1,050 ₹1,500 -30% OFF You save: ₹450
Composition:

Strength Stamina Power

Total Package:

pack of 1 (30 tablets)

Availability:

Out Of Stock
Available Offers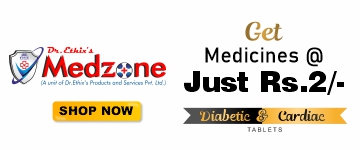 Product Description
Dr.Ethix Musli Horse Power Capsule will increase power, stamina, and strength. It helps enhance vigour and vitality.
Product Benefits:
1. Increases energy and fights post-injury weakness
2. Gives the body strength and stamina
3. Helps the body rejuvenate and vitalize
4. Strengthens vitality and vigour
Key Benefits
Boosts Strength:
Shilajit, a naturally occurring resin from the Himalayan mountains that is known for its capacity to boost physical strength, is a component in Musli Horse Power capsule. Regular use of this supplement may lead to increased physical vigour.
Enhances Stamina:
Stamina is essential for endurance and prolonged physical activity. This capsule is formulated to support and enhance stamina, making it beneficial for individuals engaged in sports, fitness, or demanding daily activities.
Promotes Power:
Musli Horse Power Capsule's blend of herbal ingredients is believed to increase vigour and strength. Power here refers to the ability to strain yourself continuously, either physically or mentally.
Boosts Vigor and Vitality:
Herbal ingredient in this tablet have a reputation for boosting vigour and vitality. The goal of these capsules is to give users a sense of renewed vigour.
Review & Rating