Twin Apple
₹347 ₹495 -30% OFF You save: ₹149
Composition:

Twin Apple

Availability:

In Stock
Available Offers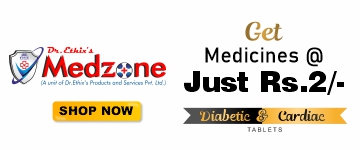 Product Description
Twin apple
Using breast augmentation creams usually entails applying the cream directly to the breast area by the directions on the package. Here is a general usage guide for these creams:
Wash your skin:
Before applying the cream, make sure the breast area is clean and dry. This helps in the product's improved absorption.
Apply to the skin:
Apply the cream to the breast region gently in circular motions. It is occasionally suggested that massaging the body will improve blood flow and aid in the cream's absorption.
Let's see about some essential ingredients
Terminalia arjuna:
The presence of Terminalia arjuna extract in breast augmentation creams indicates that the ingredient has qualities that encourage the growth or firmness of breast tissue.
Hydrolyzed collagen:
Collagen that has undergone hydrolysis, a process that breaks down collagen molecules into smaller peptides, is known as hydrolyzed collagen. The protein collagen gives the body's connective tissues, skin, hair, and nails structure. Certain products indicate that they contain hydrolyzed collagen in their breast augmentation creams, suggesting that this ingredient helps with skin elasticity and breast firmness.
Myristate:
Myristate, also known as myristic acid, is probably present in breast augmentation creams because of its emollient qualities, which aid in softening and moisturizing the skin. The purpose of emollients in skincare products is to make the product feel better on the skin and make application easier.
Glyceryl stearate:
Glyceryl Elasticin stearate is a widely used emollient and emulsifying ingredient in cosmetic products.
Elasticin:
The connective tissues of the body, including the skin, contain the protein elastin. It is well-known for helping tissues retain their elasticity and resilience. is occasionally added to skincare products, such as some creams for breast augmentation, with the theory that it will improve the firmness and elasticity of the skin.
Fenugreek :
The herb fenugreek, or Trigonella foenum-graecum, is frequently used in traditional medicine. Its seeds are recognized for having substances in them that offer several health advantages. Because of its stated estrogenic qualities, fenugreek is frequently used in breast augmentation creams. The hormone estrogen is linked to the growth and maintenance of feminine traits, such as the development of breast tissue.
Review & Rating