TopCare Jar
₹1,558 ₹2,225 -30% OFF You save: ₹668
Composition:

Biotin, Pantothenic Acid & 7 Hair Specific Nutrition

Total Package:

Pack of 5 (150 Tablets)

Availability:

Out Of Stock
Available Offers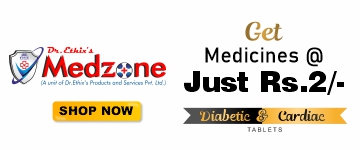 Product Description
Citrus bioflavonoids, silicon, lecithin, vitamin E, biotin, and pantothenic acid all be advantageous for different parts of health. Let's examine each component's possible advantages:
Biotin (Vitamin B7)
Hair, Skin, and Nails: It's common knowledge that biotin helps to maintain the health of skin, hair, and nails. It maintains these structures' integrity and strength.
Pantothenic Acid (Vitamin B5)
Skin Health: The synthesis of coenzyme A, which is important for maintaining healthy skin, is facilitated by pantothenic acid. It supports the preservation of skin health.
Citrus Bioflavonoids:
Citrus fruit contains bioflavonoids, which have antioxidant properties that shield cells from oxidative stress.
Silicon:
Hair and Skin Health: One trace element that's critical to both skin and hair health is silicon. It plays a role in the synthesis of collagen, which enhances the suppleness of skin.
Lecithin
Cell Membrane Health: Phospholipids, which are necessary building blocks of cell membranes, can be found in lecithin. It supports the general health of the cell.
Vitamin E:
Vitamin E is a potent antioxidant that aids in shielding cells from harm brought on by free radicals. It strengthens the immune system and improves the general health of the skin.
Review & Rating