Ironext Jar
₹1,628 ₹2,325 -30% OFF You save: ₹698
Composition:

Ferrous Ascorbate, Folic Acid, Zinc & Vit. B12

Total Package:

Pack of 5 (300 Tablets)

Availability:

Out Of Stock
Available Offers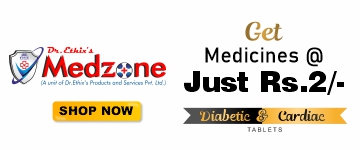 Product Description
What is Ferrous Ascorbate in
IroNext Iron Tablets
for?
Iron deficiency either due to chronic blood loss or poor absorption. It treats iron deficiency anemia.
What are the uses of adenocobalamine in IroNext Iron Tablets?
Adenosylcobalamin (AdoCbl) in IroNext, also known as coenzyme B12 is one of the active forms of vitamin B12.
Common side effects of
IroNext
:
Common side effects are GI upset, black stools, abdominal discomfort or pain by oral therapy.
What precautions should I take when taking
IroNext
?
If you have an allergy to this drug, tell your doctor if you are allergic to any drugs. Make sure to tell about the allergy and what signs you had. This includes telling about rash; hives; itching; shortness of breath; wheezing; cough; swelling of face, lips, tongue, or throat; or any other signs.
When do I need to seek medical help?
If you think there was an overdose, call your local poison control center or ER right away, signs of a very bad reaction to the drug. Side effect or health problem is not better or you are feeling worse.
Can I take
IroNext
with other medicines?
Sometimes drugs are not safe when you take them with certain other drugs and food. – Taking them together can cause bad side effects. – Be sure to talk to your doctor about all the drugs you take.
Are there any food restrictions
Avoid Alcohol
How do I store
IroNext
?
Store in a cool, dry place away from the reach of children, medicines must not be used past the expiry date.
Pregnancy Category
Category B: Animal reproduction studies have failed to demonstrate a risk to the fetus and there are no adequate and well-controlled studies in pregnant women OR Animal studies have shown an adverse effect, but adequate and well-controlled studies in pregnant women have failed to demonstrate a risk to the fetus in any trimester
Review & Rating