Dr.Kuki Almond & Oatmeal Multivitamin Cookies [Pack of 10]
₹742 ₹990 -25% OFF You save: ₹248
Composition:

almond and oatmeal

Total Package:

Pack of 10 (150g)

Availability:

2-3 Days
Available Offers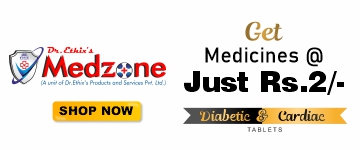 Product Description
Dr.Ethix's Dr.Kuki Almond & oatmeal multivitamin cookies are a nourishing baked treat that combines the goodness of almonds, oats, and a variety of essential vitamins and minerals. These cookies are intended to be a healthier alternative to regular cookies, giving a variety of nutrients while fulfilling your delicious craving.
Made with refined whole wheat flour, delicious almonds, healthy oats, whole wheat flour.
Let's see about ingredients
Almonds:
These cookies are often made with ground almonds or almond flour, which not only give a rich, nutty flavour but also healthful fats and protein.
Oats:
Rolled oats are an important component, contributing a substantial texture, fibre, and a pleasant, earthy flavour.
Multivitamins:
These cookies are fortified with a combination of vitamins and minerals. Vitamin C, vitamin D, vitamin E, vitamin B6, vitamin A, vitamin k2, vitamin B12, and vital minerals including calcium and iron ,etc.
Nutritional Benefits:
Almonds provide beneficial monounsaturated fats, protein, and vitamin E.

Oats are high in dietary fibre, which assists digestion and helps keep blood sugar levels stable.

Multivitamins include a wide range of important elements that promote general health and well-being.
These cookies are a fantastic choice for individuals who wish to enjoy a tasty treat while also gaining some important vitamins and minerals.
Let's see the purpose of Dr.Kuki cookies
Almond and oatmeal multivitamin cookies are versatile and nutritious snack options because they can be utilised in a variety of ways. These cookies are commonly used for the following purposes:
Snacking:
Enjoy them as a quick and easy snack in between meals. These cookies can satisfy your hunger while also supplying important nutrients.
Pre-Workout Fuel:
For a rapid energy boost, eat a couple of cookies before your workout. Oats' carbohydrates and almonds' healthful fats can provide long-lasting energy.
Post-Workout Recovery:
After a workout, these cookies can help refill your energy levels and offer your body with necessary vitamins and minerals that support in recovery.
Lunchbox Addition:
As a healthier alternative to usual sugary snacks, pack them in your or your child's lunchbox. They can make an excellent addition to a well-balanced lunch.
Recovery for Illness:
When you're feeling under illness, these cookies can help strengthen your immune system and general healing by providing a nutrient boost.
Review & Rating