Dr.Ethix Tiger Balm 10gm (Pack of 50)
₹1,575 ₹2,250 -30% OFF You save: ₹675
Composition:

Tiger Balm [Super Strong formula for Headache]

Total Package:

Pack of 50 (10gm)

Availability:

Out Of Stock
Available Offers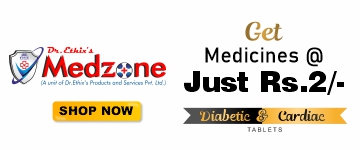 Product Description
Ingredients: Pudinah ke phool 2.82g, Kapoor 5.25g, Ajowan ke phool 0.1.g, Tarpin ka tel 5.57 ml, Nilgiri tel 1.49ml, Jatipal tel 0.54ml
Form: Thylam
Description: It relieves cold, cough, head ache, congestion, runny nose, sore throat
Dosage: Apply three times per day in affected part or as per physician's prescription
Dr. Ethix Pain Balm is very useful in relieving the joint pains, back pain, knee pain, cervical spondylitis, slip disc, wounds, all kinds of pains, inflammation and pain etc. Muscles gain more strength and power if the joints are massaged with this oil. And moreover, the process of bone formation is well-balanced. Pain Out oil is highly beneficial, mainly in Arthritis, osteoporosis, Rheumatoid and Gout etc.
Idham pain balm on is an over-the-counter product that claims to relieve minor muscle aches, relief back pains, and strains. The best pain relief balm especially for knee and awesome body part massage balm for pain relief.

Pudina ka phool in idham pain balm is effective in congestive headache and its extract is also a natural pain It soothes stressed muscles and relieves mental fatigue.

Applying idham pain balm with camphor to the skin helps to relieve pain and inflammation. Containing natural ingredients such as camphor, menthol, jatipal tel and nilgiri was effective in relieving mild to moderate pain

Idham pain balm is used to treat pain in arthritis, neck rigidity, lock jaw, headache, back ache, dental pain, fever, pruritis, cough, cold, rhinitis, etc.

Body part massage with idham balm is increase blood flow to the surface of the skin, creating a warming sensation that can distract from pain and stiffness

Immediate remedy for tension headaches, colds, congestion, back pain, joint pain, neck and shoulder tension.
Review & Rating