Prescription Required
Panex
₹770 ₹1,100 -30% OFF You save: ₹330
Composition:

Pantoprazole-40 mg (W.F.I.)

Total Package:

Pack of 20 (10ml)

Availability:

In Stock
Available Offers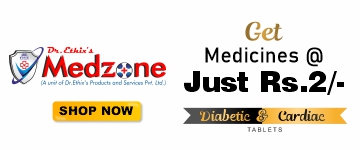 Product Description
Panex-40 is used to treat certain stomach and esophagus problems (such as acid reflux). It works by decreasing the amount of acid your stomach makes. Panex-40 relieves symptoms such as heartburn, difficulty swallowing, and persistent cough. It helps heal acid damage to the stomach and esophagus; helps prevent ulcers, and may help prevent cancer of the esophagus.
Dosage: It comes as a delayed-release (long-acting) tablet to take by mouth. It is usually taken once or twice a day. It should be taken approximately 30 minutes prior to meals for maximal effectiveness.
What is Pantoprazole in Panex-40 for?
This medication is a proton-pump inhibitor, prescribed for gastro esophageal reflux disease (GERD), ulcers, Zollinger-Ellison Syndrome, and erosive esophagitis. It decreases the amount of acid made in the stomach. Pantoprazole helps avoid harm to the GI (gastrointestinal) tract caused by stomach acid or infection.
Common side effects of Pantoprazole in Panex-40:
Common side effects are headache, loose stools (diarrhea). Hip, spine, or wrist fractures may rarely happen.
What do I do if I miss a dose?
Take a missed dose as soon as you think about it. If it is close to the time for your next dose, skip the missed dose and go back to your normal time. Do not take 2 doses at the same time or extra doses.
What precautions should I take when taking Pantoprazole in Panex-40?
If you have an allergy to pantoprazole or any other part of this drug, tell your doctor if you are allergic to any drugs. Make sure to tell about the allergy and what signs you had. This includes telling about rash; hives; itching; shortness of breath; wheezing; cough; swelling of face, lips, tongue, or throat; or any other signs.
Pregnancy Category
Category C: Animal reproduction studies have shown an adverse effect on the fetus and there are no adequate and well-controlled studies in humans, but potential benefits may warrant use of the drug in pregnant women despite potential risks.
Review & Rating