Nutriday-PL Protein Powder
₹175 ₹250 -30% OFF You save: ₹75
Composition:

Pregnancy and Lactation Oriented Protein Supplements

Total Package:

Pack of 1 (200gm)

Availability:

Out Of Stock
Available Offers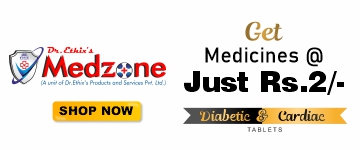 Product Description
Composition: Pregnancy and Lactation Oriented Protein Supplements
Description: Nutriday-PL 200G is high rich of protein supplements to promote health of pregnant women and also lactating women. During pregnancy it will give complete nutrients to the baby and also mother. It improve healthy milk secretion during lactation.
Is Nutriday-PL 200G protein supplement safe during pregnancy?
Experts recommend women who are pregnant and nursing to take a minimum of an extra 25 grams of protein a day. Protein supplements are a great way to get that extra protein during pregnancy and also lactation.
Why do lactating mothers need extra protein through Nutriday-PL 200G?
Growing babies use a lot of protein, so you'll need to eat additional dietary protein through Nutriday-PL 200G to meet their needs. Protein is vital for the growth, maintenance and repair of cells. The average protein needed for breastfeeding is 54g per day, but, you may need 67g a day or more.
How much protein do I need pregnancy?
Experts recommend eating a minimum of 70 to 100 grams of protein per day during pregnancy.
Which protein powder is best in pregnancy?
Nutriday-PL 200G protein powder is suitable for pregnancy if you need to take supplement. Since most powders are made out of proteins such as whey, casein and soy, women allergic to dairy products can also switch to Nutriday-PL 200G protein powder that is safe for pregnancy.
How much protein do I need while breastfeeding?
According to the latest Dietary Guidelines for Americans, nursing mothers need two to three servings, or at least 65 grams, of protein per day. Breast-feeding moms can meet their protein needs by making sure they have, at a minimum, a healthy source of protein at each meal.
Does Nutriday-PL 200G protein powder increase breast milk?
In breast milk, Nutriday-PL 200G help the babies absorb protein better, and because protein is essential from muscle growth and development, having an adequate supply in your body and your breast milk is optimal for both you and the baby.
Review & Rating