Prescription Required
DaNil Anti Dandruff Shampoo
₹136 ₹195 -30% OFF You save: ₹59
Composition:

Ketoconazole & Cetramide Anti-Dandruff Shampoo

Total Package:

Pack of 1 (100ml)

Availability:

In Stock
Available Offers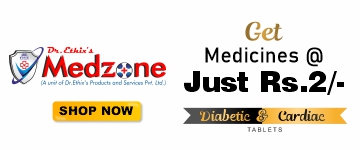 Additional Information
| | |
| --- | --- |
| Brand | DR.ETHIX |
| Manufacturer Name | Maxwell Pharma |
| Item Form | Liquid |
| Net Quantity | 100ml |
| Product Benefits | Stops the growth of fungus, Control Dandruff, Relief from scaly, Flaky and itchy scalp. |
| Recommended Uses For Product | Anti Dandruff |
| Number Of Items | 1 |
| Package Type | Bottle |
| Product Lifetime | 18 Month |
| Country Of Origin | India |
| Dimensions (L x W x H) | 3.8x3x3.8 |
Product Description
FAQ
What is an anti-dandruff shampoo?
Danil Anti-Dandruff Shampoo is a hair-friendly shampoo. It soothes the dry scalp with its nourishing oils. This shampoo cleanses the hair line from the follicles to the tip of your hair. Especially olive oil enhances hair growth with good circulation in the scalp.
What does anti-dandruff shampoo do?
The anti-dandruff shampoo is mainly designed to deep cleanse the finest strands, and additionally, its essential oil formulations nourish them from inside and deliver healthy, long, weighing hair. Sebum is a natural oily secretion that gets secreted and soothes the dryness of the scalp. When it fails, the scalp gets dry and then starts flaking, which makes the scalp itchy and prone to getting dandruff. This may decrease the nutritional supply to the hair follicles, which makes them weak and fall off easily. These conditions may aggravate severe hair loss. Ethix anti-dandruff shampoo is blended with the best-proposed ingredients: olive oil and tea tree oil. This creamed shampoo moisturizes your hair follicles and maintains a non-greasy scalp. Scalp health proportionately affects hair growth.
Why should I use anti-dandruff shampoo?
Shampooing your hair doesn't cause any harm to your hair, but the number of washes should be agreed upon according to your hair type. Scalp dryness is a common condition that everyone has experienced once in their lifetime. Dryness may occur due to numerous factors like repeated hair washing, lower sebum production, frizzy hair types, and overexposure to heat like curling irons, blow dryers, straighteners, and coloring. Even the winter season leaves your scalp dry. Anti-dandruff shampoo calms your scalp and hair dryness. Additionally, it imparts new hair follicles with the composition of aloe vera extract in it. Sulfates in this shampoo gently cleanse the dirt, grease, and dead skin flakes with an excellent surfing technique. Now it permeates deep into the skin and enhances the blood circulation in the scalp skin, which lends a non-fragile, non-tapered, coarse volume to the hair.
Why should I buy anti-dandruff shampoo from Dr.Ethix?
Ethix Danil Anti-Dandruff Shampoo is a potent hair care treatment. It is a natural blend of precious organics and essential oils. It is manufactured in a WHO-GMP-certified factory that provides variations of health products and medications. Every medication, health care product, and cosmetic is supervised by the most experienced executives.
Dr.Ethix is a developed enterprise, and our main goal is to provide qualified health care products around the world at affordable prices. We have accomplished more research in pharmaceuticals and developed new formulations of tablets.
Ethix health care products are sold all over the world with the best reviews from our customers. Ethix Danil shampoo is the best Indian anti-dandruff shampoo, as it is freshly blended with olive oil, aloe vera extract, and non-harming organic compounds. This shampoo improves the overall health of your hair with its rich content of nutrients. Feel the soft and pleasing hair in a single wash.
Ingredients:
1.Olive oil
Olive oil is extracted from the kernels of olives. It is famously called liquid gold," as it has numerous medicinal properties. Olive oil gives strength and moisture to your hair. This oil functions as a serum and repairs unhealthy, dried hair; thus, it combats split ends and dry scalp.
Olives enriched with vitamins A and E will help nourish new hair follicles. Also leaves a fluffy look on your hair. It holds only nutrition with no harmful effects, which makes it human-friendly with no irritations to the skin or eyes.
Olive oil improves the circulation of blood in the scalp, which makes it well-nourished and prevents hair cells from easy devastation. This oil lessens hair breakage and prevents dryness, which leaves stronger, more voluminous hair. In this way, it enhances the quality of your hair and helps nourish your hair fibers.
Everyone is fascinated by long hair, which is one of the best ways to start using liquid gold. Using olive oil is a terrific option for long hair, as it removes the excess buildup of sebum. Sebum surely slows down the growth of new hair follicles and hairlines. It promotes new hair growth by providing nutrition to your scalp.
2.Aloe vera extract
Aloe vera is a thorny, hard leaf sealed with a nourishing gel inside. It is full of vitamins and minerals. These properties promote healthy, ample hair strands.
Aloe vera gel conditions your hair and shortly converts its frizziness into soft and supple pelts. Its moisturizing effect helps keep your hair cuticles sealed and secures the natural oils in your scalp, which leaves a non-greasy, non-sticky scalp.
This enriched composition boosts the growth of dormant follicles, which helps in the instant regrowth of hair. Since it is power-packed with proteolytic enzymes and minerals like copper and zinc, which assist in stimulating hair growth.
3.Tea tree oil
Tea tree oil is a crucial oil emanating from the tea tree leaves (Melaleuca alternifolia). It helps reduce annoyed, provoked skin conditions with anti-inflammatory effects.
The most common serious scalp condition is seborrheic dermatitis, which primarily starts with dandruff. Seborrheic dermatitis causes scales, dry skin flakes, and greasy patches, and we end up with redness on our scalp. This condition is also common in bearded areas.
4.Sodium Lauryl Either Sulfate
Sodium lauryl sulfate is an organic compound that helps deep cleanse the oil and dirt from your hair. Sulfates are effectively forming a lathering effect with their anionic surfing techniques.
5.Coco Amido Propyl Betaine
Cocamidopropyl betaine is a realistic derivation from coconut oil. In shampoos, cocamidopropyl betaine is used to create a vibrant texture. It naturally softens your hair and reduces dizziness. Its traditional surfing property gently removes the dirt, excess sebum, and grease from the scalp and hairlines in a single rinse.
6.Ethylene Glycol Mono Stearate
Ethylene glycol monostearate, also known as glycol stearate, is an organic compound. It originated from vegetables. Its major mission is to impart a pearlized luster to the shampoo. It doesn't show any skin-irritating reactions, even with repeated use.
7.Glycerin
Glycerin is a colorless, odorless liquid that is usually removed from coconut oil, palm oil, and soybean oil. It naturally produces moisture from your scalp and seals it inside the hair follicle, which makes it soft and hydrated.
Glycerin eliminates dandruff with its moisturizing capacity and calms parched scalps. It also has anti-microbial properties that combat itchiness due to dried skin flakes or dandruff. Split ends arise as an outcome of dry, damaged hair cells. Glycerin helps strengthen your hair follicle and prevents it from breaking by keeping your hair shaft intact. In this way, it prevents the development of split ends.
Benefits of the Shampoo:
moisturizes arid hair and the scalp

Promotes frizz-free hairline

Alleviates dandruff and fungal infections

Hampers hair fall

Stimulates hair growth

Entrusts shine on your fluffy strands

Eliminates Itchiness

Prevents Split-Ends
The best Anti Dandruff Shampoo
Ethix Anti-Dandruff Shampoo is an outstanding dandruff-fighting shampoo. It is an enrichment of selected organic compounds and traditional hair care products. Conditioning your hair with anti-dandruff shampoo effectively adds hydration to your scalp, further locks in moisture, and provides instant nourishment to your hairlines. Antioxidant-rich olive oil seeds the new follicle for tough and lengthy hairs. This proteinate shampoo delivers silky softness to your hair strands with detangling and manageable hair. A bunch of fallen hairs on your cushions can bring you down and blow out your confidence level. It's a great relief that you can double up your hair growth with the world's best Danil anti-dandruff shampoo.
The Best Anti dandruff Shampoo for Every Hair Type
Review & Rating