Yesenz Hair Conditioner 300ml
₹340 ₹485 -30% OFF You save: ₹146
Composition:

Natural Saw Palmetto Extract & Bio Active Avocado Oil

Availability:

In Stock
Available Offers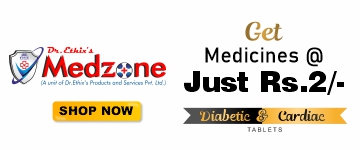 Additional Information
| | |
| --- | --- |
| Brand | DR.ETHIX |
| Hair Type | All |
| Manufacturer Name | Maxwell Pharma |
| Item Form | Liquid |
| Net Quantity | 300 ml |
| Product Benefits | Soothes and Calms the Scalp to Heal Irritation and Infections.Strengthen Hair, Promote Hair Regrowth in Men and Women, for Thicker Hair, Reduce Dandruff and Acne. |
| Number Of Items | 1 |
| Package Type | Dispenser Pump Bottle |
| Product Lifetime | 36 Month |
| Country Of Origin | India |
| Dimensions (L x W x H) | 8x8x18 Cm |
Product Description
Dr.Ethix Yesenz Hair Conditioner
Brand name: Dr. Ethix's Yesenz
Ingredients: Aqua, Cetostryl Alcohol, Cyclopentasiloxane, Xiameter PMX- 3031, Propylene Glycol, Emulsifying wax, Phenonip, Polyquaternium-10, Di-Sodium EDTA, Hydroxyethylcellulose, Perfume, D Panthenol, Avocado oil, Biotin (Vitamin B7), Saw Palmetto Ext., Proanthocyanidin 95% (from grap seed ext.), Pyridoxine (Vitamin B6), Retinol (Vitamin A), Tocopheryl Acetate (vitamin E), Vitamin B3 (Niacinamide), Cosmetic grade hydrolyzed keratin (molecular weight 1100-3300 Da.) soluble in water, Lavender Flower ext., Donkey milk protein (Hydrolyzed)
Pack: 300ml per pack
Description:
Dr. Ethix hair conditioner is a mild hair and scalp cleanser that soothes and calms dry and damaged hair to naturally nourish and protect while cleansing. Regular use of hair and scalp cleanser enriched with nourishing saw palmetto extracts that add back moisture and replenish the scalp for smoother texture and softness.
Benefits of using Dr. Ethix Hair Conditioner
Ethix Yesenz hair conditioner soothes and calms the scalp to heal irritation and infections.

An herbal blend naturally moisturizes, smoothens and protects hair in every wash.

DHT is the molecule responsible for hair loss, Ethix's Yesenz hair conditioner has minimized the buildup of DHT in the scalp.
Benefits of Saw Palmetto in Yesenz hair conditioner
Saw Palmetto extract can help strengthen hair, and promote hair regrowth in men and women alike, for thicker hair.

Saw Palmetto Berries act as a natural supplement to help reduce dandruff and acne.
How to use:
After you rinse the hair shampoo off from your hair, take some conditioner in one palm and rub both your palms together to evenly distribute it.Once you have applied the conditioner you need to leave it for 2-3 minutes. After this just rinse off the conditioner from your hair and you are done!
Review & Rating