YesEnz Day Cream (50g)
₹1,033 ₹1,475 -30% OFF You save: ₹443
Composition:

Saffron dew consists of many vitamins and antioxidants

Total Package:

Pack of 5 (50g)

Availability:

In Stock
Available Offers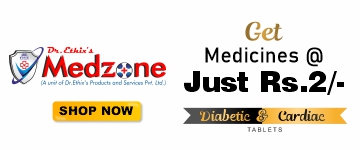 Product Description
SKIN MOISTURIZER YOUNG LOOK:
Dr.Ethix Yesenz Day Cream for Women is an 24 hour moisturizer, helps in reducing skin spots and blemishes and may lightens up and Glow your skin.It may helps in Repair, Regenerating and revitalizes the skin for a YouthLook.
BOOSTS COLLAGEN & FIGHTS SKIN PROBLEMS :
Helps in collagen formation of the skin and also helps in reduce wrinkle and tones the skin. Antioxidants in it helps to fight acne and cell damage to give a even complexion. May Sets you free from pigmentation ,dull, dry aging.
INGREDIENTS:
Saffron dew consists of many vitamins and antioxidants which helps in lightening the skin,reducing pigmentation and blemishes.
Has skin calming properties and helps brighten the tired looking skin complexion. Calendula oil has antiseptic and anti fungal properties which help to condition your skin. It activates collagen formation and reduces dry and dull looking skin.
HOW TO USE :
Take a small amount of Yesenz Day Cream and Using your fingertips, smooth evenly onto clean skin over face and neck after cleansing morning and evening. For better results use it everyday.This cream works on your skin to repair regenerate and brighten the skin cells. It is also the best skin revitalizer for a healthy and glowing skin.
DAILY CARE:
Daily usage may protects you from pollutants and also free from chemicals.Light weight and non greasy formula for a great daily skin care regime.
Review & Rating