Gym Body Whey Protein Powder 2270g
₹3,490 ₹4,985 -30% OFF You save: ₹1496
Composition:

High Con. Whey Protein, Body building Nutritions (2270g)

Availability:

Out Of Stock
Available Offers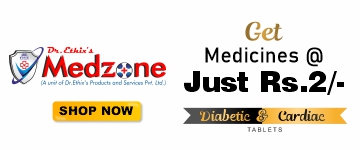 Product Description
Ingredients: Whey protein 100%, Casein protein
Direction to use: Mix 1 scoop with 180 ml of cold water or glass of skim milk or shaker cup and drink immediately after workout. For maximum results, consume 3 scoop of Dr. Ethix gym body whey (Muscle mass) daily for minimum 4 weeks.
Features of real nutrition:
24g of 100% whey protein isolates

Low in fat and carbohydrates

High in essential nutrition

Manage hunger and cravings

No banned substances and free from steroids

No article dyes or color

Immunity booster and improve muscle mass
Benefits of Gym body powder (Muscle mass)
Dr. Ethix's Gym body 100% isolate is scientifically engineered to deliver 24 grams per serving without any added fillers for Dr. Ethix's Gym Body Strength.

The purest and safest nutrition available for explosive energy required for vigorous training session.

It provides all essential nutrition to the body, and it come with great taste

It helps to Supply all nutrients for longer training session and reduce muscle break down, improves immunity, faster recovery and muscle building.

Whey protein provides all essential amino acids to build up muscle mass and prevent break down of muscles.

100% whey protein provides strong and healthy muscles in short period of time. Get gym body by the easiest way of taking Dr. Ethix gym body powder
Benefits of casein protein & whey protein:
The best-known use of whey protein in Gym body powder is for the purpose of increasing muscle mass and strength. Whey protein is popular among athletes, bodybuilders, fitness models, especially people to improve their performance in the gym.

Casein is a slow-digesting dairy protein that people often take as a supplement. It releases amino acids slowly, so we can take to help with recovery and reduce muscle breakdown. It helps boost muscle growth, along with a ton of other benefits.

Casein protein in Dr. Ethix Gym body powder has antibacterial and immune benefits, and also helps to reduce high blood pressure.

Some of the peptides in casein in Gym body powder may have antioxidant effects and fight the buildup of harmful free radicals.

Whey is an excellent source of high-quality protein in gym body powder. Whey Protein Promotes Muscle Growth, lower Blood Pressure, help treat Type 2 Diabetes and helps to reduce inflammation.
Review & Rating