Grostrong Junior Growth(Choco)
₹175 ₹250 -30% OFF You save: ₹75
Composition:

Soya,. Colustrum, Dry Fruits, Vitamins & DHA

Availability:

Out Of Stock
Available Offers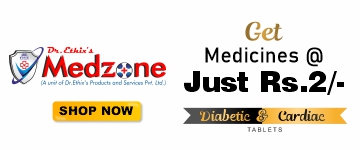 Product Description
GROSTRONG (Balanced Nutrition for Kids fast Growth)
Kids' Health
The early years are important for a child mental and physical development. As a parent, you would naturally be keen to ensure that your child gets the best nutrition possible for his optimal growth. Nutritional requirements vary according to age. Toddlers are fussy eaters that may lead to gaps in nutrition. Preschoolers, on the other hand, tend to have a very busy schedule and need adequate nutrition to keep them going through the day. It is, therefore, important to manage different nutritional needs of your child according to his age. To bridge the gaps in nutrition and aid your child overall development, it may be important to include a beverage or nutritional supplement as part of the daily diet. Health drinks provide tailor-made nutrition for children.
What Do Vitamins and Minerals Do?
Vitamins and minerals boost the immune system, support normal growth and development, and help cells and organs to do their jobs.
Vitamin A in "GROSTRONG"
promotes normal growth and development, tissue and bone repair, and healthy skin, eyes, and immune responses.
Vitamin B6 in "GROSTRONG"
The family of B vitamins, B2, B3, B6, and B12 ,aid metabolism, energy production, and healthy circulatory and nervous systems.
Vitamin C in "GROSTRONG"
Promotes healthy muscles, connective tissue and skin.
Vitamin D in "GROSTRONG"
It also important for me to note here that if you do end up supplementing with vitamin D, that you also give your child a vitamin K2 supplement to prevent vitamin D toxicity. This article from Dr. Mercola* goes into more detail about why vitamin K2 is needed with supplemented vitamin D and how this helps prevent vitamin D toxicity in children.
Calcium in "GROSTRONG"
Calcium helps build strong bones as a child grows.
Grostrong(Powder) Composition:
Each 100 gm contains
Vitamin A 1525 I.U.




Calcium 700 mg




Vitamin D 251 I.U.




Potassium 396 mg




Vitamin E 13.20 I.U




Iron 7.4 mg




Vitamim K 20 mcg




Sodium210 mg




Vitamin B1 2.5 mg




Choline 140 mg




Vitamin B2 2.2 mg




Magnesium 18 mg




Vitamin B6 2.6 mg




Iodine 250 mcg




Methyl Cobalamin 1.4 mcg




Copper 150 mcg




Vitamin C 50 mg




Manganese 200 mcg




Niacinamide 11 mg




Selenium 0.15 mcg




Folic acid 200 mcg




Zinc 5 mg




Inositol 54 mg




D H A 40 mg




Taurine 32 mg




G L A 25 mg




Biotin 200 mcg




Lycopene 25 mg




Pantothenic acid 5 mcg

Boblone colostrum 50 mg


Chromium Picolinate 35 mcg

Carnitine 10.5 mg

Molybdenum 30 mcg

Chromium 5 mcg

Nutritional Facts / 100 gm
Energy 389 Kcal
Proteins 15 gms
Fat 5.5 gms
Carbohydrates 88 gms
Review & Rating