RecoVit
₹168 ₹240 -30% OFF You save: ₹72
Composition:

Lycopene-6000mcg + L-Glutamic Acid + Mecobalamine + Miner

Total Package:

Pack of 1 (30 tablets)

Availability:

In Stock
Available Offers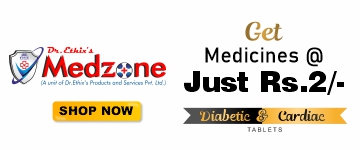 Product Description
Recovit is a multivitamin product used to treat or prevent vitamin deficiency due to poor diet, certain illnesses, or during pregnancy. Vitamins are important building blocks of the body and help keep you in good health. Vitamin C in Recovit is used to repair and maintain cartilage, bones, and teeth, to heal wounds and to form scar tissue. Niacin has a wide range of uses in the body, helping functions in the digestive system, skin and nervous system. Glutamine in Recovit is used for digestive system conditions such as stomach ulcers, ulcerative colitis, and Crohn's disease.
What are the benefits of vitamin b3 in Recovit?

Niacin, also known as vitamin B3, is an important nutrient. In fact, every part of your body needs it to function properly. As a supplement, niacin may help lower cholesterol, ease arthritis and boost brain function, among other benefits

What does vitamin E in Recovit do for your skin?

Vitamin E is a powerful antioxidant that may be effective at reducing UV damage in skin. And vitamin E applied topically may help nourish and protect your skin from damage caused by free radicals

What are the uses of Zinc in Recovit?

Zinc is needed for the proper growth and maintenance of the human body. It is found in several systems and biological reactions, and it is needed for immune function, wound healing, blood clotting, thyroid function, and much more.

What are the functions of Recovit with mecobalamin (Vitamin B12) in the body?

Vitamin B12 is the common name for a nutrient known scientifically as methylcobalamin. It's used as a dietary supplement and to treat certain anemias. Vitamin B12 plays an important role in helping the body make red blood cells.

What is the role of L-Glutamic acid in Recovit?

This amino acid is an excitatory neurotransmitter increasing the firing of neurons in the human central nervous system. This amino acid is necessary for proper cell functioning, but is considered as a non-essential amino acid, because human body is able to produce

Review & Rating