FertiDay
₹6,300 ₹9,000 -30% OFF You save: ₹2700
Composition:

L-Carnitine-800 mg + Vitamin E-200 mg + Folic Acid-5 mg

Total Package:

Pack of 1 (300 tablets)

Availability:

In Stock
Available Offers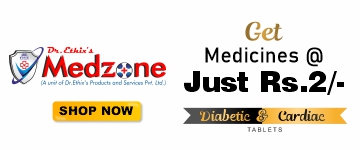 Product Description
Vitamins are needed for growth and good health. Vitamin E in FertiDay is thought to protect the body from the harmful effects of a chemical reaction known as oxidation. Vitamin E in FertiDay is important for many processes in the body. Vitamin E in FertiDay is prescribed to treat a deficient state or as a supplement. It is also prescribed in certain other conditions like cystic fibrosis and abetalipoproteinemia.

How does Vitamin E in FertiDay work?

Vitamin E in FertiDay is a supplemental aid that helps the body with muscle and nerve function. Vitamins work best when given with a well-balanced diet.
How should Vitamin E in FertiDay be used?

To gain the most benefit, take the supplement daily. Take with or without food. Take with food if it causes an upset stomach. Swallow the capsules whole, do not crush, chew or open them.
Common side effects of Vitamin E in FertiDay:

Feeling tired or weak (fatigue), stomach pain, loose stools (diarrhea), headache, nausea, or blurred vision. See more..
What precautions should I take when taking Vitamin E in FertiDay?

Do not take the drug if you had an allergic reaction to the medication in the past. Stop taking vitamin E in FertiDay and seek emergency medical attention if you experience an allergic reaction (difficulty breathing; rash; wheezing; itching; closing of your throat; swelling of your lips, tongue, or face; or hives).
When do I need to seek medical help?

If you are having an allergic reaction or signs of overdose including severe fatigue, headache, nausea, blurred vision, or diarrhea
Are there any food restrictions?

Avoid alcohol and grapefruit juice.
How do I store Vitamin E in FertiDay?

Store in a cool, dry place away from the reach of children, Medicines must not be used past the expiry date.
Pregnancy Category

Category A: Adequate and well-controlled human studies have failed to demonstrate a risk to the fetus in the first trimester of pregnancy (and there is no evidence of risk in later trimesters).
What does L carnitine in FertiDay do for the body?
FertiDay with L-carnitine is an amino acid that performs three very important functions that enhance athletic performance: L-carnitine is the nutrient that shuttles fatty acids from the blood into the mitochondria, the energy-producing "furnaces" in the cells so that the fatty acids can be used as energy.
Does L carnitine in FertiDay have side effects?

L-carnitine in FertiDay is likely safe when taken by mouth for up to 12 months. It can cause side effects such as nausea, vomiting, stomach upset, heartburn, diarrhea, and seizures. It can also cause the urine, breath, and sweat to have a "fishy" odor.
Can I take FertiDay with L carnitine on an empty stomach?

The supplement should be taken first thing in the morning on an empty stomach and wait 30 minutes before you eat. When you first start to take L-Carnitine in FertiDay you need to take it every day for one week.
What are the benefits of taking FertiDay with folic acid?

FertiDay with folic acid acts by helping the body produce and maintain new cells. In particular, red blood cell formation is dependent upon adequate levels of this vitamin. Folic acid deficiency is a known cause of anemia in both adults and children.
What does FertiDay with folic acid do for a woman?

FertiDay with Folic acid is a B vitamin. If a woman has enough folic acid in her body before she is pregnant, it can help prevent major birth defects of her baby's brain and spine. These birth defects are neural tube defects or NTDs. Women need to take FertiDay with folic acid every day, starting before they are pregnant to help prevent NTDs.
How to take FertiDay with folic acid?

Take FertiDay with folic acid at the same time each day, either in the morning OR in the evening.

Take this tablet with a glass of water.

If you forget to take your dose, take it as soon as you remember that day
Review & Rating