Everliv Liver Tonic
₹91 ₹130 -30% OFF You save: ₹39
Composition:

Ayurvedic Tonic for Liver with Kalmegh and Kariyatu

Availability:

In Stock
Available Offers
Highlights
Boosts the metabolism of fat
Enhances appetite
Prevents harm to the liver
Powerful against hepatitis, jaundice, and life dysfunction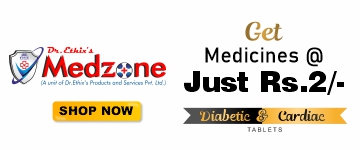 Additional Information
| | |
| --- | --- |
| Brand | EverLiv 200 ml |
| Item Form | liquid |
| Net Quantity | 1 |
| Product Benefits | Prevents liver from oxidative stress Aids in supporting digestive system |
| Recommended Uses For Product | Liver Support |
| Country Of Origin | India |
| Age Range | Adult,Kid |
Product Description
An ayurvedic best liver tonic called Everliv Elixir contains a variety of Indian herbal extracts that support better liver and appetite functions. It aids in enhancing fat metabolism. It is prescribed for liver malfunction, jaundice, and toxic hepatitis.
Product Benefits:
1. Increases appetite and fat metabolism effectively.
2. It guards against long-term liver damage and malfunction.
3. Helpful for persistent jaundice and toxic and infectious hepatitis.
4. Maintains the liver's overall health and functionality.
PROPRIETARY AYURVEDIC MEDICINE
Each 10 ml contains ext.derived form :
Sarpankho (Tephrosia Purpurea) – 100.0 mg
Bhuiamali (Phullanthus Niruri) – 60.0 mg
Kasani (Cichorium Intyubus) – 75.0 mg
Galo (Tinospora Cordifolia) – 100.0 mg
Ativish (Aconitum Heter Phylium) – 75.0 mg
Kakamchi (Solanum Nigrum) – 25.0 mg
Bhungraj (Eclipta Alba) – 60.0 mg
Vavding (Embelica Ribes) – 75.0 mg
Punarnava (Boerhaavi Diffusa) – 60.0 mg
Lindipiper (Piper Longum)b – 50.0 mg
Kalmegh (Androgrpaphis Paniculata) – 50.0 mg
Kasurndri (Cassia Occidentalis) – 60.0 mg
Kariyatu (Swertia Chirrayata) – 75.0 mg
Daruhaldi (Berberis Aristata) – 50.0 mg
Review & Rating