NuroVit PG
₹2,730 ₹3,900 -30% OFF You save: ₹1170
Composition:

Methylcobalamin 750 mcg + Pregabalin 75 mg

Total Package:

Pack of 1 (200 Capsules)

Availability:

Out Of Stock
Available Offers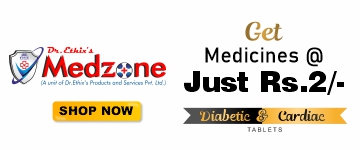 Product Description
Dr.Ethix's NuroVit - PG capsule is formulated with two distinct active ingredients, each serving a specific purpose. Let's break down the parts:

Methylcobalamin (750 mcg):

Methylcobalamin is a type of vitamin B12, an essential water-soluble vitamin. It is essential for nerve function, the production of red blood cells, and the maintenance of the central nervous system.

Methylcobalamin supplementation is frequently used to treat B12 deficiency, which can cause fatigue, weakness, and neurological issues.

Pregabalin (75 mg):

Pregabalin is a medication in the anticonvulsant class. It is primarily used to treat neuropathic pain, fibromyalgia, and seizures.

Pregabalin works by inhibiting nerve signals in the body and is commonly used to treat nerve pain conditions such as diabetic neuropathy and postherpetic neuralgia.

The combination of Methylcobalamin and Pregabalin suggests a focus on neuropathic pain, which can be caused by a variety of conditions including diabetes, nerve damage, or certain neurological disorders.
Review & Rating