NeeVit
₹3,990 ₹5,700 -30% OFF You save: ₹1710
Composition:

Chondoitin + Glucosam + MSM + Mecobalam + Collgen Peptide

Total Package:

Pack of 1 (300 tablets)

Availability:

In Stock
Available Offers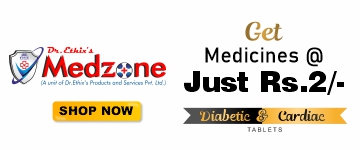 Product Description
NeeVit supplements treats the pain and loss of function associated with osteoarthritis (OA). It gives relief to joint pain, reduces inflammation and promotes immunity. It strengthens the bone and treats certain anemia.
What is the purpose of glucosamine and chondroitin in NeeVit?

NeeVit with Chondroitin sulfate and glucosamine are popular supplements used to treat the pain and loss of function associated with osteoarthritis (OA).
What are the benefits of glucosamine and chondroitin in NeeVit?

Perhaps the most important aspect of glucosamine and chondroitin sulfate in NeeVit supplements is that they are thought to help slow or prevent the degeneration of joint cartilage, the underlying cause of osteoarthritis pain. Glucosamine and chondroitin sulfate in NeeVit supplements may also help alleviate existing joint pain.
What are the side effects of taking glucosamine and chondroitin in NeeVit?

Chondroitin-Glucosamine Side Effects:
Nausea, diarrhea, constipation
Stomach pain, gas, bloating
Hair loss
Puffy eyelids
What is MSM (Methylsulfonylmethane) in NeeVit?
Methylsulfonylmethane (MSM) in NeeVit is a popular supplement used to treat a wide array of symptoms and conditions. MSM is widely used in the alternative supplement field and by people looking for a natural way to relieve joint pain, reduce inflammation and boost immunity.

What does MSM in NeeVit do for your face?

It improves healthy collagen and keratin production, reduces the signs of premature ageing and maintains a healthy, youthful complexion. NeeVit with MSM has powerful detoxifying and anti-inflammatory benefits, strengthens the skin's support matrix and helps combat the symptoms of conditions such as eczema, acne and psoriasis.

How does MSM in NeeVit help hair growth?

NeeVit with MSM is known as a sulfur-rich compound with anti-inflammatory properties. According to research, MSM sulfur can form bonds essential to strengthening hair and influencing hair growth. One study tested the effect of MSM on hair growth and alopecia treatment.

What is NeeVit with Methylcobalamine?

Vitamin B12 is the common name for a nutrient known scientifically as methylcobalamin. NeeVit used as a dietary supplement and to treat certain anemia. NeeVit with Vitamin B12 plays an important role in helping the body make red blood cells.

What are the benefits of taking NeeVit with vitamin b12?

Vitamin B12 is a nutrient that helps keep the body's nerve and blood cells healthy and helps make DNA, the genetic material in all cells NeeVit with Vitamin B12 also helps prevent a type of anemia called megaloblastic anemia that makes people tired and weak. Two steps are required for the body to absorb vitamin B12 from food. See more..

What does NeeVit with vitamin b12 do for your hair?

Hair requires a mixture of both vitamins and minerals to grow, and vitamin B12 is one of the essential vitamins. Its vital role in cell division, red blood cell production, and metabolism explains why a B12 deficiency impacts hair quality. NeeVit is required to produce new hair cells and promote hair growth.

What medications should not be taken with b12 with NeeVit?

Certain medications can decrease the absorption of vitamin B12, including colchicine, metformin, extended-release potassium products, antibiotics (such as gentamicin, neomycin, and tobramycin), anti-seizure medications (such as phenobarbital, phenytoin, and primidone), and medications to treat heartburn (such as H2 blockers

What are the side effects of NeeVit b12?

Very rare side effects are:

Dizziness.

Headache.
Cold symptoms, such as coughing or runny nose (nasopharyngitis)
Anxiety
Rash
Itchy or burning skin.
What are the benefits of taking NeeVit with collagen peptides?
Taking NeeVit with collagen is associated with a number of health benefits and very few known risks. NeeVit supplements may improve skin health by reducing wrinkles and dryness. They may also help increase muscle mass, prevent bone loss and relieve joint pain.

NeeVit collagen peptides do they work?

Your body naturally produces collagen every day. NeeVit with collagen peptides is broken down into smaller parts so it can be easily absorbed and used by your body. Collagen in NeeVit has been shown to reduce wrinkles, keep joints strong and flexible, support strong bones, and increase skin hydration.

Is it safe to take NeeVit with collagen?

Research suggests that supplementing with collagen is a safe and effective way to improve the health of skin and joints.
Review & Rating