WinImmune Tablet Jar
₹630 ₹900 -30% OFF You save: ₹270
Composition:

Immunity Boosters Nilavembu, Tulsi, Vitamin C & Zn

Total Package:

Pack of (60 Tablets)

Availability:

Out Of Stock
Available Offers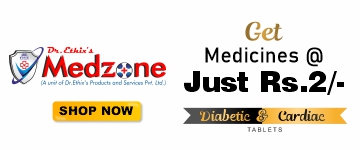 Product Description
A dietary supplement called Dr.Ethix's Win Immune tablet is often used to maintain and improve the immune system. The following are some potential uses and advantages of this supplement:
Boosting immune performance:
Increasing the body's own defence mechanisms is the main goal of immunity boosters. This tablet helps the body fend off infections and diseases.
Protection Against Infections:
Particularly during the cold and flu seasons, these vitamins aid in this tablet lowering the risk of infections. The immune-strengthening components in Win Immune tablet help to prevent or lessen the severity of common infections.
Stress Management:
As an adaptogenic herb, tulsi in Win Immune tablet aid the body in coping with stress.
Antioxidant Protection:
Antioxidants in win Immune tablet assist in preventing oxidative stress and free radical damage to cells, which can enhance general health and immune system performance.
Wound Healing:
Zinc in Win Immune tablet aids in the healing of wounds
Review & Rating