HepaRex Capsule Jar
₹420 ₹600 -30% OFF You save: ₹180
Composition:

Herbal 3 Traditional Unique Ingredients for Healthy Liver

Total Package:

Pack of 1 (60 Capsules)

Availability:

Out Of Stock
Available Offers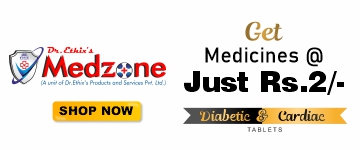 Product Description
 HepaRex capsule by Dr. Ethix supports liver health. It contains several essential components known for their potential advantages in enhancing liver function. It aids in the liver's detoxification and cleaning.
Key Ingredients:
Phyllanthus Niruri Extract
Emblica Officinails
Silymarin
Key Benefits:
1. It promotes liver health and performance.
2. It improves overall liver function by aiding in the liver's detoxification and cleaning.
3. It also helps to protect the liver from oxidative stress.
Let's see about potential benefits of ingridents one by one
Phyllanthus Niruri Extract
Traditional uses of Phyllanthus niruri in herbal medicine include improving liver health, assisting in kidney stone breakdown, and having anti-inflammatory and antioxidant effects.
Emblica officinalis
Amla is thought to enhance general health because it is high in antioxidants and vitamin C. It enhances digestion, strengthen the immune system, improve skin health, and possibly reduce inflammation. Amla has also been linked to healthier skin, hair, and possibly even cardiovascular function.
Silymarin:
Silymarin is widely known for its capacity to preserve the liver. It is thought to enhance liver function, aid in liver detoxification, and offer antioxidant defence against liver injury brought on by pollutants, alcohol, and specific drugs. It is frequently employed as a natural treatment for liver disorders such cirrhosis, fatty liver, and hepatitis.
Review & Rating