GlyBest-M Tablet
₹560 ₹800 -30% OFF You save: ₹240
Composition:

Metformin-500 mg (ER) + Glibenclamide-5 mg

Total Package:

Pack of 1 (200 tablets)

Availability:

Out Of Stock
Available Offers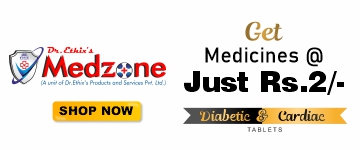 Product Description
 A medication called Glibenclamide+Metformin 5mg/500mg Tablet aids in the management of high blood glucose (sugar) levels. Through urine, it aids in eliminating surplus glucose from your body. Additionally, it enhances the body's response to the hormone insulin, which controls our bodies' levels of blood glucose (sugar). Your blood glucose levels are reduced by the insulin, which also stops them from rising after meals. You should continue taking it for the whole amount of time recommended.
A sulfonylurea called glibenclamide lowers blood sugar by increasing the amount of insulin the pancreas releases. A biguanide, metformin reduces glucose synthesis in the liver, delays glucose absorption from the intestines, and improves insulin sensitivity in the body.
Side Effects:
The majority of adverse effects are temporary and go away as your body becomes used to the medication. If they persist or you're concerned about them, speak with your doctor.
Common Sides Effects:
Nausea, Vomiting, Diarrhea, Flatulence
Review & Rating