CardioDay tablet
₹1,575 ₹2,250 -30% OFF You save: ₹675
Composition:

Heart Specific Vitamins, Omega 3 fatty Acid & L-Carnit.

Availability:

In Stock
Available Offers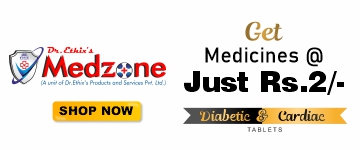 Product Description
Cardio day tablet

Dr.Ethix's Cardio Day tablet is designed to support heart health. Here are the potential uses and benefits of these components in tablet form:

Homocysteine Regulation: The levels of homocysteine are regulated in part by B vitamins, specifically B6, B12, and folate. An elevated risk of cardiovascular disease is linked to elevated homocysteine levels.

Energy Metabolism: The process of turning food into energy requires B vitamins. The heart requires a lot of energy to function, so producing enough energy is essential.

Blood Clot Prevention: Vitamin K2 is able to prevent calcium from building up in arteries, lowering the risk of arterial calcification. It also aids in the regulation of blood clotting and calcium metabolism.

Decrease in Inflammation: Vitamin D is one of the vitamins that helps the body reduce inflammation, which is important for cardiovascular health.

Omega 3 Fatty Acid

Cardiovascular Health: The benefits of omega-3 fatty acids, particularly EPA and DHA, are well recognized. By enhancing blood vessel function, lowering triglyceride levels, and lowering inflammation, they can help lower the risk of heart disease.

Control of Cholesterol: By lowering triglycerides and raising HDL (good) cholesterol, omega-3 fatty acids help control blood cholesterol levels.

Blood Pressure Regulation: Consuming omega-3s on a regular basis helps to reduce blood pressure and improve cardiovascular health in general.

L-Carnitine


Fat Metabolism: Fatty acids are transported into the mitochondria by L-carnitine, where they are used to produce energy. This is especially crucial for the heart, which is highly dependent on an ongoing energy source.


Exercise Performance: By encouraging physical activity, L-Carnitine may improve exercise capacity and endurance, which will have an indirect positive effect on the cardiovascular system.

Management of Angina: According to certain research, taking supplements high in L-carnitine helps lessen the discomfort or pain in the chest that is associated with angina.
Review & Rating