BeSlim - Weight Reducing Nutrients Capsules
₹1,575 ₹2,250 -30% OFF You save: ₹675
Composition:

Garcinia Cambogia,GreenTea Extract,Chromium Picolinate,Vitamin E

Total Package:

Pack of 5 (150 Capsules)

Availability:

In Stock
Available Offers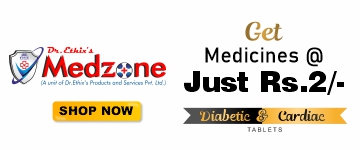 Additional Information
| | |
| --- | --- |
| Brand | DR. ETHIX |
| Manufacturer Name | Stamin Millennium Nutraceuticals  |
| Item Form | Capsule |
| Product Benefits | Reducing Weight, Cures Indigestion & Constipation, Prevents Fat Deposition, Strengthens the Liver. |
| Recommended Uses For Product | weight loss |
| Number Of Items | 1 |
| Package Type | Box |
| Product Lifetime | 24 Month |
| Country Of Origin | India |
Product Description
BeSlim Capsule is an herbal medicine that helps reduce weight in a natural way. Garcinia cambogia in BeSlim is an ayurvedic weight-loss supplement. It could help keep blood sugar and cholesterol levels in check, too. Green tea (Camellia sinensis) and green tea extract increase energy. Chromium picolinate is also helpful for weight loss.
Dosage: Take 1 tablet daily after each meal or as directed by the Dietician
Uses of the Herbal Slim Capsule:
Increases Basal metabolic rate

Corrects all aspects of the digestive system

Lowers down cholesterol

Prevents fat deposition

Nurtures & strengthens the liver

Balance stomach acids

Improves food absorption

Detoxifies & cleanses our body

Reduces triglycerides & promotes healthy lipids

Regulates bowel movements

Cures indigestion & constipation
Can you take green tea and Garcinia cambogia together in BeSlim?
Green tea extract will lead to faster weight loss when combined with a healthy diet and regular exercise. Garcinia cambogia and green tea extract have complementary benefits when it comes to weight loss. The two supplements can work together to allow you to lose weight faster than taking just one supplement alone.
What are the benefits of taking Garcinia in BeSlim?
Although it is most known and used for promoting weight loss, garcinia cambogia has a variety of other health benefits, including alleviating joint pain, treating worms and parasites, treating severe diarrhea, promoting regular bowel movements, and improving exercise performance.
How does glucomannan in BeSlim work?
Glucomannan might work in the stomach and intestines by absorbing water to form a bulky fiber that treats constipation. It may also slow the absorption of sugar and cholesterol from the gut, helping to control sugar levels in people with diabetes and reducing cholesterol levels.
What is chromium picolinate in BeSlim?
Chromium picolinate has been used in alternative medicine to treat chromium deficiency, as an aid to controlling blood sugar in people with diabetes or prediabetes, to lower cholesterol, and as a weight-loss supplement.
Special precautions and warnings:
Pregnancy and breast-feeding: there is not enough reliable information about the safety of taking glucomannan if you are pregnant or breast-feeding. Stay on the safe side and avoid using
Diabetes: Glucomannan may interfere with blood sugar control. Monitor your blood sugar closely if you have diabetes and use glucomannan.

What are the side effects of BeSlim?
Side effects of garcinia cambogia may include:
headache

nausea

skin rash

common cold symptoms

digestive upset

lower blood sugar
Review & Rating