BasiCal-DM Tablet
₹2,688 ₹3,840 -30% OFF You save: ₹1152
Composition:

Caco3-1250 mg + Calcidol + Zn + Mg & Lysine

Total Package:

Pack of 1 (300 tablets)

Availability:

In Stock
Available Offers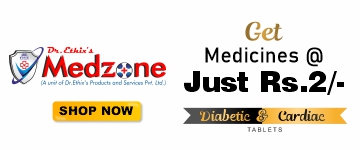 Product Description
With the use of Dr. Ethix's BasiCal-DM Tablet, calcium deficiency-related conditions like osteoporosis, rickets, osteomalacia, hypoparathyroidism, and some muscle diseases like latent tetany can be prevented and treated. For the purpose of developing and maintaining healthy bones, Basical DM must contain the recommended dosages of calcium, phosphorus, and vitamin D.

Product highlights:
Encourages bone health

Aids in preventing bone loss

Enhances the absorption of calcium

Key Ingredients:
Calcitriol
Calcium Citrate
Magnesium
Zinc Sulphate
Key Benefits:
The pills work to treat and strengthen issues with the joints and bones.

They favour maintaining bone mass and enhancing bone density.

They promote calcium absorption and guard against its shortage.

They aid in preventing fractures and harm to the muscles or joints.


Directions For Use:
Take a pill every day, or follow your doctor's instructions.

Safety Information:

Keep out of children's reach.



Store in a dry, cold environment.
Prior to use, read the label.
Do not take more than the advised amount.
Review & Rating