ObiNil Capsule
₹6,720 ₹9,600 -30% OFF You save: ₹2880
Composition:

Orlistat-120 mg

Total Package:

Pack of 1 (200 Capsules)

Availability:

In Stock
Available Offers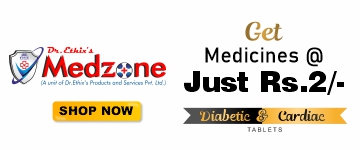 Product Description
A medication called obinil capsule is used to treat obesity. It aids the body in preventing the stomach and small intestines from absorbing lipids. In this manner, it may eventually assist in calorie restriction and weight loss.
Food cravings are occasionally reduced with obinil pill. This enables you to cut back on the excess calories that cause you to gain weight when you eat too much and helps you eat less overall. Therefore, this medication aids in the treatment of obesity and shields the body from the harmful effects of being overweight, such as diabetes, high blood pressure, and other severe issues. Additionally, it raises your quality of life and boosts your confidence by assisting you in losing weight.

How Obinil capsule Works :
A capsule of obinil inhibits lipase. It prevents fat from food from being absorbed by the stomach and small intestine by inhibiting the enzymes that break down fat.

How to use Obinil capsule :
Follow your doctor's instructions for this medication's dosage and duration. Take it all in at once. Don't eat it, break it, or crush it. Take the Obinil capsule with a meal.

Avoid taking an Obinil capsules with foods heavy in fat, such as beef, butter, dark chocolate, Brazil nuts, and olive oil.
Common side effects of ObiNil:
Fat in the stool
Bowel incontinence
Flatulence and discharge
Oily spotting
Increased bowel movement desire
Oily evacuation
A rise in bowel motions

What do I do if I miss a dose?
Skip the missed dosage and resume your regular schedule. Never take additional dosages or two doses at once.
What precautions should I take when taking ObiNil?

Inform your doctor if you are allergic to any medications orlistat or any other component of this medication. Tell them about your allergy and any symptoms you experienced. This includes describing any symptoms, such as a rash, hives, itching, shortness of breath, wheezing, coughing, swelling of the face, lips, tongue, or throat. If you suffer from malabsorption syndrome, gallbladder illness, or unsound eating practises.
When do I need to seek medical help?

Call the poison control centre or ER in your area right away if you suspect an overdose. Wheezing, tightness in the chest, fever, itchiness, severe coughing, blue or grey skin colour, convulsions, or swelling of the face, lips, tongue, or neck are indications of a severe adverse reaction to the medication. or vomiting uncontrollably.
Can I take ObiNil with other medicines?

There are situations when taking certain medications with certain foods and other medications is not safe. Combining them can have negative side effects. - Make sure to discuss all of the medications you take with your doctor.
Are there any food restrictions

Avoid Alcohol
How do I store ObiNil?

Medicines should not be used beyond the expiration date and should be stored in a cool, dry place out of the reach of children.
Pregnancy Category

Category X: Studies on animals or humans have shown foetal abnormalities, and/or there is convincing evidence of a risk to human foetuses based on adverse reaction data from experimental or marketing experience. Therefore, using the treatment while pregnant is obviously associated with more risks than potential benefits.
Review & Rating