ImmunoCap Jar
₹348 ₹497 -30% OFF You save: ₹149
Composition:

Immunity Boosters Nilavembu, Tulsi, Vit.C & Zn

Total Package:

Pack of 45 Caps. in a Jar

Availability:

Out Of Stock
Available Offers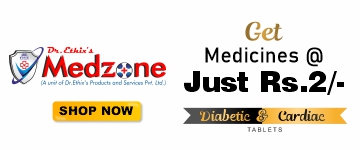 Product Description
ImmunoCap Jar
Immunity-boosting supplements Dr.Ethix's ImmunoCap Jar is frequently used to support and strengthen the immune system. The following are each component's possible applications and advantages:
The Nilavembu:
Immune Support: Nilavembu has long been recognized for its ability to strengthen the immune system. It is derived from Andrographis paniculata. It improves the immune system's capacity to fight off infections.
Anti-Inflammatory: It is thought that nilavembu possesses anti-inflammatory properties that help treat inflammatory diseases and enhance general well-being.
Tulsi:
Antioxidant Support: Packed with antioxidants, tulsi, also known as holy basil, can aid the body's defense against free radicals. This improves general health and well-being.
Immune Modulation: It is believed that tulsi possesses immune-modulating qualities that aid in the body's adjustment to stressors and enhance immune system performance.
Vitamin C :
Immune System Boost: Vitamin C is necessary for the immune system to operate correctly. It aids in the body's ability to fight off infections by promoting the development and functionality of white blood cells.
Vitamin C is a powerful antioxidant that guards against oxidative stress in cells, which is essential for preserving general health.
Zinc :
Support for Immune Function: Zinc is essential for the growth and operation of immune cells. It aids in the body's defense against infections and is involved in several immune processes.
Antiviral Properties: Zinc's possible antiviral qualities have been researched, and it can lessen the intensity and length of some viral infections, like the common cold.
Review & Rating