HMHM (Protein Powder)
₹875 ₹1,250 -30% OFF You save: ₹375
Composition:

Protein with DHA and Multivitamin

Total Package:

Pack of 5 (200gm)

Availability:

Out Of Stock
Available Offers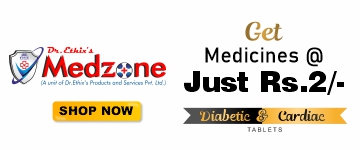 Product Description
HMHM Nutrition Powder
Establishing a great breast milk supply in the first six weeks postpartum is essential to breastfeeding success and there are some really amazing breastfeeding supplements that every mother should take to ensure optimal health.
HMHM lactation protein powder has been specifically designed by mothers, for mothers. With our brilliant team of professional nutritionists specializing in complete foods and plant-based nutrition, we take into account the needs of breastfeeding mothers, select hand-selected ingredients to provide optimal nutrition for the mother, and add highly reputable ingredients. to promote healthy breastfeeding and milk supply.
A well-nourished mother on an average secretes about 850 ml milk/day, whereas, in case of a severely-malnourished mother, the level may go down to as low as 400 ml/day.
Pregnancy and nursing are times of a woman life when it is important to be vigilant about getting enough nutrients to nourish her little one and supplements can be helpful. Supplement €Lactotime by Ethix Healthcare to support the nursing mothers.
Lactotime contains unique ingredients like DHA, GLA, Lycopene and multi-vitamins and multi-minerals
HM HM (Powder) Composition:
Each 100 gm contains
1.Vitamin A1400 I.U.

13.Calcium 600 mg

2.Vitamin D 400 I.U.

14.Iron 20 mg

3.Vitamin E 10mg

15.D H A40 mg

4.Vitamin K 30 mcg

16.G L A 25 mg

5.Vitamin B1 1.5 mg

17.Lycopene 25 mg

6.Vitamin B2 1.5 mg

18.Magnesium 65 mg

7.Vitamin B6 2.7 mg

19.Iodine 250 mcg

8.Methyl Cobalamin1.4mcg

20.Copper 150 mcg

9.Vitamin 50 mg

21.Manganese 200 mcg

10.Niacinamide 8 mg

22.Selenium 25 mcg

11.Folic acid 600 mcg

23.Zinc 15 mg

12.NChromium Picolinate35 mcg

Nutritional Facts / 100 gm
Energy 404 Kcal
Proteins 6.5 gms
Fats 0.85 gms
Carbohydrates 122 gms
Review & Rating