Yesenz Skin Brightening Cream 50g
₹1,278 ₹1,825 -30% OFF You save: ₹548
Composition:

All natural formula for melotonin lightening composition

Total Package:

Pack of 5 (50gm)

Availability:

Out Of Stock
Available Offers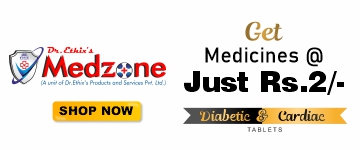 Product Description
Skin Brightening Cream Product Description
Our skin-lightening cream effectively penetrates the skin and encourages the production of collagen. It helps provide a clear and radiant complexion as it brightens your appearance. It will lighten your overall skin tone without harsh bleaching chemicals. Use it on your face, neck, or other affected areas. Brightening cream is an awesome everyday routine that corrects the complexion and nourishes your skin evenly on the face and neck. It is also the best fairness cream for healthy, glowing skin.
Skin Brightening Cream Product Details
In The Box
| | |
| --- | --- |
| Box | Product |
| Single | QTY - 1 |
| Sales Package | QTY - 1 |
Specifications
| | |
| --- | --- |
| Product Name | EverYung Skin Brightening Cream |
| Brand Name | Dr.Ethix |
| Size | 50g |
| Ideal For | Men and Women |
| Organic Type | Natural |
| Form | Cream |
| Suitable For | All Skin Type |
| Applied For | Daily Care, Brightening, Whitening, Fareness |
| Container Type | Bottle |
| Sun Protection Factor | SPF-50 |
| Key Ingredients (Actual) | Saffron dew, Resveratrol, Calendula, Gold Flakes |
FROM THE MANUFACTURER
Dr. Ethix Skin Brightening Cream (EverYung)
Dr. Ethix Everyung Skin Brightening Cream is a natural organic product that contains saffron, calendula, resveratrol, and gold flake and provides SPF 50. It also contains vitamins to supercharge your skin and make it look vibrant and illuminated with a special glow.
Fairness cream is a 24-hour moisturizer with brimming ingredients that target skin tone, texture, and radiance. The Dr.Ethix Everyung brightening cream works on your skin to repair, regenerate, and brighten the skin cells.Your invisible shield against the sun and elements provides sun protection. Our organic brightening cream moisturizer is your daytime lotion and SPF in one. The sheer, silky cream nourishes skin and wears beautifully under makeup. Dr.Ethix skin brightening cream contains benefits as,
Rich in Vitamin

24-Hour Moisturizer

Rich in Anti-Oxidant

Non-Greasy

Mildly Scented

Glowing Skin
Skin Repair and Regenerate
Skin Rejuvenation
Fairness cream contains gold flake, which reduces the appearance of dark circles, fine lines, wrinkles, and puffiness while gently hydrating to improve elasticity and give you younger, more vibrant skin. The sun protection factor SPF 50 present in skin whitening cream limits exposure to the sun to the greatest extent possible. Dr.Ethix fairness cream is the best way to use a dark spot corrector to visibly improve the appearance and give you that bright, radiant, and youthful look.
What is a skin-brightening cream?
Skin whitening cream helps reduce the melanin pigment present in the skin cells by repairing and regenerating the cells to lighten the dark skin tone. It cleanses and moisturizes the skin and controls the oil pigmentation present in the skin.
What does skin-brightening cream do?
Skin whitening cream refers to providing an even skin tone by moisturizing and protecting the skin from the sun. The natural ingredients present in the brightening cream keep the skin glowing and youthful in an organic way.
Skin brightening cream for Men and Women
Skin whitening cream can be used for both men and women and also reduces the wrinkles present in the skin, giving you a youthful and attractive look for both of them. Skin-brightening cream can be made this way for both men and women.
Uses of Skin brightening Cream
Antioxidants in skin brightening cream help fight against acne and cell damage to give an even complexion. May sets you free from dull, dry, and lifeless skin. Daily usage may protect you from pollutants and chemicals. lightweight and non-greasy formula for a great daily skincare regime.
Why should I buy skin-brightening cream from Dr.Ethix?
Dr.Ethix skin whitening cream is made of all-natural organic products, which are safe for skin too and don't have any adverse effects on skin with the greasy formula.
Ingredients of Skin Brightening Cream
24K Gold Flake
Gold flakes used in skin brightening cream give beautiful, glowing, and youthful skin. It also slows down collagen depletion, increases the skin's elasticity, and lightens the skin's complexion.
Resveratrol
Resveratrol used in skin brightening cream helps protect the skin's surface, interrupts and helps rebuff negative environmental influences, and brightens an aged-looking complexion.
Calendula Extract
Calendula extract used in skin brightening cream stimulates collagen production and also reduces the occurrence of dry skin.
Saffron Dew
Saffron dew used in skin brightening cream reduces wrinkles and dry lines and helps to sustain the skin's dewy fullness of youth.
How do I use skin-brightening cream?
Step-1 Cleanse
You need to cleanse your face with a gentle cleanser and then pat your skin to get it dry before applying skin-whitening cream to the face.
Step-2 Apply
After cleansing your face, apply the skin-brightening cream gently to the face every morning and evening. Fairness creams are absorbed into the skin for maximum benefit.
Review & Rating