Prescription Required
Danil Soap 75g
₹95 ₹135 -30% OFF You save: ₹41
Composition:

Ketoconazole & Cetramide

Total Package:

Pack of 1 (75g)

Availability:

In Stock
Available Offers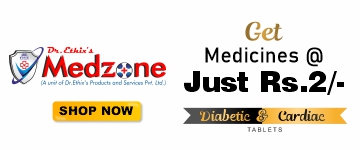 Additional Information
| | |
| --- | --- |
| Brand | DR.ETHIX |
| Manufacturer Name | Maxwell Pharma |
| Item Form | Bar |
| Net Quantity | 75grams |
| Product Benefits | Alleviates dandruff and fungal infections, Prevents Split-Ends. |
| Recommended Uses For Product | Treat Dandruff |
| Number Of Items | 1 |
| Package Type | Box |
| Product Lifetime | 18 Month |
Product Description
BENEFITS OF DANIL SOAP
In Dandruff
The use of Danil Soap reduces dandruff and provides comfort for a scaly, flaky, and itchy scalp. It eliminates the fungus that causes dandruff and prevents its growth. Before rinsing it off, apply it to the scalp and let it sit for a few minutes. Be sure to finish the entire course of treatment. That way, the infection will be entirely treated and won't come back.

Cetrimide and ketoconazole, two medications used to treat dandruff, are combined to create Danil Soap. Cetrimide is an antiseptic that heals dry and itchy scalp by killing bacteria, fungus, and viruses that are present there. Antifungal ketoconazole is used. It functions by preventing the fungi that cause dandruff from growing by prohibiting them from developing their own protective covering.
SIDE EFFECTS OF DANIL SOAP
Most side effects are temporary and go away as your body becomes used to the medication. In the event that they continue or cause you concern, speak with your doctor. If you are expecting a child, nursing a baby, or have any other medical conditions, let your doctor know.

Common side effects of Danil
Reaction at the application place (burning, irritation, itching and redness)
How to use Danil soap

Follow your doctor's instructions or first read the label for usage instructions.



Review & Rating