PreproVit-DS
₹665 ₹950 -30% OFF You save: ₹285
Composition:

Pre & Pro-Biotics + B-Complex

Total Package:

Pack of 10 (30ml)

Availability:

Out Of Stock
Available Offers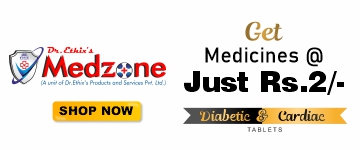 Product Description
Pre-Probiotic, Zinc, and Multivitamin Granules created for oral suspension, elevate your wellness journey. In addition to promoting good bacteria in the gut with prebiotics and probiotics, this special combination of nutrients also strengthens the immune system with zinc and fills nutritional gaps with important minerals.

Pre-Probiotic Blend : With a thoughtfully formulated combination of prebiotics and probiotics, nourish the health of your gut. Probiotics bring friendly microorganisms to maintain a balanced gut microbiota while prebiotics provide energy for helpful gut bacteria.
Zinc Support :Our granules are enhanced with important zinc, a mineral known for strengthening the immune system. In order to sustain immunological responses and the general functioning of the immune system, zinc is essential.
Multivitamin Boost : Use a powerful multivitamin complex that contains essential vitamins and minerals to fill in nutritional shortages. This all-encompassing supplementation helps in ensuring that your body has the vital nutrients it need for optimum performance.
Easy Oral Suspension: Our granules are designed to dissolve easily in liquid, giving you a hassle-free approach to include these nutrients in your daily routine.
Review & Rating