PregniCal Tablet
₹1,365 ₹1,950 -30% OFF You save: ₹585
Composition:

CCM + Vit. D3 + DHA-250 mg + Mg + Zn + B9 + B12

Total Package:

Pack of 1 (150 tablets)

Availability:

In Stock
Available Offers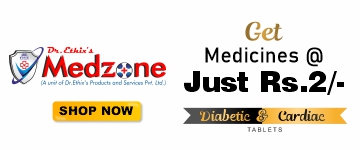 Product Description
Pregnical tablets specially formulated to meet the demands of pregnant women which is important for building and keeping strong bones. And also treat all kind of bone problems during pregnancy and after delivery. It maintains healthy bones and teeth. Pregnical is used to prevent neural tube defect of a baby since the first trimester and also boosting the immune system, improving growth and brain development of the baby. So the antenatal mother can take Pregnical immediately after the confirmation of pregnancy.
What is vitamin d3 in PregniCal used for?

Vitamin D (ergocalciferol-D2, cholecalciferol-D3, alfacalcidol) is a fat-soluble vitamin that helps your body absorbs calcium and phosphorus. Having the right amount of vitamin D, calcium, and phosphorus is important for building and keeping strong bones.
What are the benefits of taking vitamin d3 in PregniCal?

Having enough vitamin D in PregniCal is important for a number of reasons, including maintaining healthy bones and teeth; it may also protect against a range of conditions such as cancer, type 1diabetes, and multiple sclerosis. Vitamin D has multiple roles in the body, helping to: Maintain the health of bones and teeth.
What is Zinc in PregniCal?

Zinc in PregniCal is a mineral. It is called an "essential trace element" because very small amounts of zinc are necessary for human health. Since the human body does not store excess zinc, it must be consumed regularly as part of the diet.
What the uses are of Zinc in PregniCal?

Zinc in PregniCal is used for boosting the immune system, improving growth and health in zinc deficient infants and children, for treating the common cold, diarrhea and recurrent ear infections, the flu, upper respiratory tract infections, preventing and treating lower respiratory infections, swine flu, bladder infections, ringing in the ears, and severe head injuries. It is also used for malaria and other diseases caused by parasites.
Why should I take magnesium in PregniCal?

Magnesium in PregniCal plays a critical role in bone formation, and in maintaining bone density. It helps the body effectively use the building blocks of strong bones, including the nutrients calcium and Vitamin D. The role of magnesium in PregniCal  to bone health becomes increasingly clear with age.
What does magnesium in PregniCal do for the body?

Magnesium in PregniCal is needed for more than 300 biochemical reactions in the body. It helps to maintain normal nerve and muscle function, supports a healthy immune system, keeps the heart beat steady, and helps bones remain strong. It also helps regulate blood glucose levels and aid in the production of energy and protein. More details..
What is PregniCal with Methylcobalamine?

Vitamin B12 is the common name for a nutrient known scientifically as methylcobalamin. PregniCal used as a dietary supplement and to treat certain anemia. PregniCal with Vitamin B12 plays an important role in helping the body make red blood cells.
What are the benefits of taking PregniCal with vitamin b12?

Vitamin B12 is a nutrient that helps keep the body's nerve and blood cells healthy and helps make DNA, the genetic material in all cells. PregniCal with Vitamin B12 also helps prevent a type of anemia called megaloblastic anemia that makes people tired and weak. Two steps are required for the body to absorb vitamin B12 from food. See more..
What does PregniCal with vitamin b12 do for your hair?

Hair requires a mixture of both vitamins and minerals to grow, and vitamin B12 is one of the essential vitamins. Its vital role in cell division, red blood cell production, and metabolism explains why a B12 deficiency impacts hair quality. PregniCal is required to produce new hair cells and promote hair growth.
What medications should not be taken with b12 with PregniCal?

Certain medications can decrease the absorption of vitamin B12, including: colchicine, metformin, extended-release potassium products, antibiotics (such as gentamicin, neomycin, and tobramycin), anti-seizure medications (such as phenobarbital, phenytoin, and primidone), and medications to treat heartburn (such as H2 blockers …More details..
What are the side effects of PregniCal b12?

Very rare side effects are:
Dizziness.

Headache
Cold symptoms, such as coughing or runny nose (nasopharyngitis)
Anxiety
Rash
Itchy or burning skin
What are the benefits of taking PregniCal in folic acid?
PregniCal Folic acid acts by helping the body produce and maintain new cells. In particular, red blood cell formation is dependent upon adequate levels of this vitamin. Folic acid deficiency is a known cause of anemia in both adults and children.
What does PregniCal with folic acid do for a woman?
PregniCal with Folic acid is a B vitamin. If a woman has enough folic acid in her body before she is pregnant, it can help prevent major birth defects of her baby's brain and spine. These birth defects are neural tube defects. Women need to take folic acid every day, starting before they are pregnant to help prevent NTDs.
What is DHA in PregniCal and its benefits?

PregniCal with Docosahexaenoic acid, or DHA, is a type of omega-3 fat. PregniCal with DHA may help to reduce inflammation and your risk of chronic diseases, such as heart disease. DHA in PregniCal supports brain function and eye health. Here are 12 science-backed health benefits of DHA.
What are the side effects of DHA in PregniCal?

PregniCal with DHA can cause very rare side effects of nausea, intestinal gas and bruising. Taking DHA with meals can often decrease these side effects.
What is DHA in PregniCal supplement good for?

PregniCal with docosahexaenoic acid (DHA) is crucial for the healthy structure and function of the brain. An optimal intake of DHA is especially essential for pregnant and nursing mothers to ensure adequate brain development in their children.
What are the uses of Calcium Citrate malate in PregniCal?

It may be used to treat conditions caused by low calcium levels such as bone loss (osteoporosis), weak bones (osteomalacia/rickets), decreased activity of the parathyroid gland (hypoparathyroidism), and a certain muscle disease (latent tetany).
What are the side effects of calcium citrate in PregniCal?

Little or no urination
Swelling, rapid weight gain or
High levels of calcium in your blood–nausea, vomiting, constipation, increased thirst or urination, muscle weakness, bone pain, confusion, lack of energy, or feeling tired.
Review & Rating