Prescription Required
KeFix-DT Tablet
₹1,330 ₹1,900 -30% OFF You save: ₹570
Composition:

Cefixime-100 mg

Total Package:

Pack of 1 (200 tablets)

Availability:

Out Of Stock
Available Offers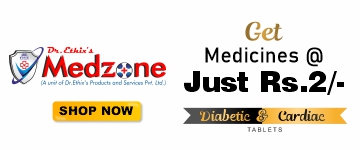 Product Description
Kefix-DT Tablet is an antibiotic that works by eradicating bacteria in your body that cause infections. In addition to other bacterial infections, it is useful for lungs, throat, and urinary tract infections. You should continue taking this medication as directed even though you feel better in most cases after a few days. If you stop it too soon, the infection can return and be more difficult to cure.

How It Works: Bacterial infection treatment

It's an antibiotic called Kefix-DT Tablet. The bacteria are killed by being prevented from creating the cell wall that is necessary for them to survive, which is a bacterial protective layer.
Side Effects:

Most side effects are temporary and go away as your body becomes used to the medication. If they continue or you are concerned about them, speak with your doctor
Stomach Ache

Nausea

Indigestion

Diarrhoea
If you are allergic to any antibiotics or have any kidney or liver issues, inform your doctor before taking it. Additionally, you should inform your medical team of all additional medications you are taking since they may have an impact on this medication or be affected by it. If recommended by a doctor, this medication is often regarded as safe to take during pregnancy and breast-feeding.
Review & Rating