CardioDay Protein Powder (Sugar Free)
₹1,313 ₹1,875 -30% OFF You save: ₹563
Composition:

Protein, L Carnitine & Inositol (Sugar Free)

Availability:

Out Of Stock
Available Offers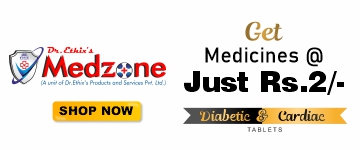 Product Description
Dr.Ethix Cardio Day sugar-free protein powder contains the ideal balance of protein, energy, and mental health. To address your fitness and vitality demands holistically, we've coupled high-quality protein with the advantages of L-Carnitine and Inositol.
Key Features and Benefits
1. Premium Protein Blend:
Dr.Ethix Cardio Day protein powder is made with premium casein and whey, giving it a strong source of vital amino acids necessary for maintaining and recovering muscles.
With a huge 25 grams of protein per serving, it's a great option for athletes, fitness enthusiasts, and anybody trying to achieve their daily protein needs.

2. Sugar-Free Formula:
Protein powder labelled as sugar-free signifies that there are no additional sugars present. Instead, to improve flavour without adding sugar or calories, it is sweetened with artificial sweeteners (such as sucralose, aspartame, steviol glycosides) or natural sweeteners (such as stevia, monk fruit extract). People watching their sugar intake, such as those with diabetes or those on low-carbohydrate diets, should pay particular attention to this.
3. L-Carnitine for Energy:
Powerful amino acid L-carnitine is essential for the metabolism of fat. Fatty acids are transported into the mitochondria where they are transformed into energy with its assistance.
With 500 mg of L-Carnitine per serving, our protein powder supports enhanced endurance, stamina, and the efficient utilisation of fat as an energy source during exercise.
4. Inositol for Mental Well-being:
The potential benefits of inositol in boosting mental health and mood stability are widely recognised. It affects the dopamine and serotonin neurotransmitter pathways.
Inositol, which supports general cognitive and emotional health, is present in every serving in the amount of 250 mg.
With the help of our Energy Boost Protein Powder, you may advance your fitness path while nurturing mental health. With every drink, nourish your mind, energise your body, and increase your vitality.
The ideal combination of protein, L-carnitine, and inositol will help you reach your potential and seize the day.
Review & Rating