Hijeen Hand Sanitizer - 500ML
₹875 ₹1,250 -30% OFF You save: ₹375
Composition:

Premium (70% I.P.A) + Tulsi Extract + Glycerol [IPA]

Total Package:

Pack of 5 (500ml)

Availability:

Out Of Stock
Available Offers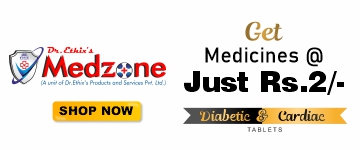 Product Description
Dr. Ethix – Hand Sanitizer (Hijeen)
Slaughters 99.9% of germs without water
Hand Sanitizer Features
Squeeze thumbnail size sum in your palm at that point energetically rub hands together until dry

Rinse-Free and Non-Sticky

Instant Hand Sanitizer kills 99.99% of germs
Hijeen Hand Sanitizer Description:
Hijeen Hand Sanitizer kills 99.9% of germs in a flash, without water. Use whenever, anyplace: while in vehicle, office, satchel, picnics, nappy change, travel, sports and so on. Leaves your hands revived. Use as frequently as required.
Information about Hijeen Hand Sanitizer
Hijeen Hand Sanitizer helps to kill 99% of the germs within few seconds. It can be used whenever soap and water is not available. It is recommended for regular hand sanitisation anytime, anywhere.
Key Ingredients:
Neem Extract

Aloe Vera Extract

Iso Propyl Alcohol – 70%

Glycerine
Key Benefits:
Enriched with Moisturizers and Natural Extracts

Dries Swiftly and Ensures 99.99% Germ-Free
Directions For Use:
Drop 2 to 3 ml on your palm.

Rub well on palm and inbetween the fingers, until it all gets dry.

Water is not required after use
Safety Information:
Hand Hygiene:
Hand hygiene is a critical part of this facility's health and safety program because 80% of illnesses are transmitted by hands. We have made Avant Instant Hand Sanitizer available to you. Please use this product Often, correctly, and with gate to help us all stay healthy.
How to use Hand Sanitizer:
When using a hand sanitizer, dispense an adequate amount in your palm to cover all surfaces of hands completely, including between fingers, fingertips, and Mists. Then, rub hands together until your hands are completely dry. Rinsing with water not needed.
Use Often:
Hands can become colonized with germs when you touch any objector other person. Please wash your hands or use a hand sanitizer often When hands are visibly dirty, please wash your hands with soap and water. When hands are not visibity dirty, use a hand sanitizer.
Clean Hands are Healthy Hands
Your Trusted Hijeen offers once again and improved Hijeen Hand Sanitizer.

It is extraordinarily figured to shield you from 100 disease causing germs.

Protect yourself and your family from a wide scope of disease causing germs whenever, anyplace without cleanser or water.
Use Care:
Hand sanitizer products are flammable, so keep the product away from fire or flame. Make sure hands are completely dry before going near any potential ignition source. Keep hand sanitizer products away from eyes and broken skin. Never consume a hand sanitizer.
How useful are hand sanitizers?
They're useful in the hospital, to help prevent the transfer of viruses and bacteria from one patient to another by hospital personnel. Beyond a hospital setting, it's very difficult to show that hand sanitizing products are useful.
How does hand sanitizer work?
Hand sanitizers provide a convenient and effective way to clean your hands if soap and water aren't available and your hands aren't covered in visible dirt or grease. a product can be marketed as a hand sanitizer if it contains ethyl alcohol (also called ethanol), isopropyl alcohol (isopropanol) or benzalkonium chloride as the active ingredient.
why hand sanitizer is important?
Washing your hands at critical times with hand sanitizer is one of the most important steps you can take to avoid getting sick and spreading germs around you.
Review & Rating