MethySoft-Plus
₹1,155 ₹1,650 -30% OFF You save: ₹495
Composition:

Methylcobalamin + Folate + B6 + Alpha Lipoic Acid

Total Package:

Pack Of 1 (100 tablets)

Availability:

Out Of Stock
Available Offers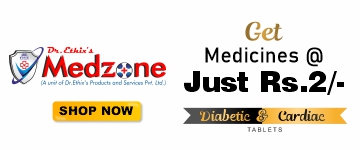 Product Description
Composition
Methylcobclamin 1500mcg, Inositol 100mg, L-Methylfolates calcium 7.85mg, Chromium Polynicotionate 200mcg, Alpha Lipoic Acid 100mg, Pyridoxine 3mg, Benfotiamin 150mg, Zinc Monomethionine 15.25mg, Citrus Bioflavonoids 47.85mg
Description
Methysoft Plus is completely giving nutrients to the body. It prevent anemia for both adult and children. It will reduce nausea and vomiting during pregnancy and increased immunity. It will give enough folic acid during pregnancy so birth defect of baby can be prevented.
Dosage: Take single dose per day or as per physician's prescription
What is Methysoft Plus with Methylcobalamine?
Vitamin B12 is the common name for a nutrient known scientifically as methylcobalamin. Methysoft Plus used as a supplement and to treat certain anemias. Methysoft Plus with Vitamin B12 plays an important role in helping the body make red blood cells.
What are the benefits of taking Methysoft Plus with vitamin b12?
Vitamin B12 is a nutrient that helps keep the body's nerve and blood cells healthy and helps make DNA, the genetic material in all cells. Methysoft Plus with Vitamin B12 also helps prevent a type of anemia called megaloblastic anemia that makes people tired and weak. Two steps are required for the body to absorb vitamin B12 from food.
What does Methysoft Plus with vitamin b12 do for your hair?
Hair requires a mixture of both vitamins and minerals to grow, and vitamin B12 is one of the essential vitamins. Its vital role in cell division, red blood cell production, and metabolism explains why a B12 deficiency impacts hair quality. Methysoft Plus is required to produce new hair cells and promote hair growth.
What are the side effects of Methysoft Plus b12?
Very rare side effects are:
Dizziness.

Headache.

Cold symptoms, such as coughing or runny nose (nasopharyngitis)

Anxiety

Rash

Itchy or burning skin.
What are the benefits of Methysoft Plus with alpha linolenic acid?
It is used to prevent heart attacks, lower high blood pressure, lower cholesterol, and reverse "hardening of the blood vessels" (atherosclerosis).
Why alpha linolenic acid in Methysoft Plus is important?
Alpha-linolenic acid in Methysoft Plus is popular for preventing and treating diseases of the heart and blood vessels. People can use Methysoft Plus alpha-linolenic acid to prevent cancer.
Does Methysoft Plus with linolenic acid reduce inflammation?
This Methysoft Plus supplementation strategy successfully maintains the anti-inflammatory capacity of GLA and increases serum EPA, without causing accumulation of arachidonic acid. Flaxseed oil is a concentrated source of omega-3 alpha linolenic acid.
Review & Rating