CardioVit Tablet
₹1,575 ₹2,250 -30% OFF You save: ₹675
Composition:

Heart Specific Vitamins, Omega 3 fatty Acid & L-Carnit.

Total Package:

Pack of 1 (150 Tablets)

Availability:

In Stock
Available Offers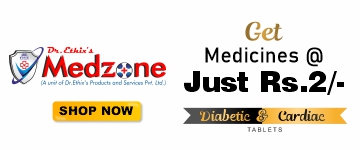 Product Description
 With Dr.Ethix Cardio Vit Heart & Wellness Multinutrient Tablet, which has been carefully crafted to promote your general health and vitality, you may unlock the power of comprehensive wellness. This supplement, which is filled with a synergistic blend of necessary nutrients, is made to nourish your body from the inside out.
Key Ingredients:
Omega-3 Fatty Acids
To support cardiovascular health, our recipe incorporates high-quality Omega-3 fatty acids derived from fish oil. These fatty acids could provide strong support for your heart by lowering inflammation and maintaining healthy triglyceride levels.
L-Carnitine (Levocarnitine):
L-carnitine, a naturally occurring derivative of an amino acid, is essential for energy metabolism. It improves physical vitality and fat utilisation by assisting in the transfer of fatty acids into the mitochondria for the creation of energy.
Green Tea Extract:
To give your body excellent cellular protection, we've harnessed the power of green tea extract, which is abundant in antioxidants like EGCG (epigallocatechin gallate). This extract might improve general health and vitality.
Vitamin E:
Vitamin E, a strong antioxidant found in our tablet, is known for its ability to fight free radicals and support healthy skin. Additionally, it helps keep your cardiovascular system functioning properly.
Vitamin C:
Ascorbic acid, another name for vitamin C, helps your body absorb iron and supports the maintenance of healthy skin. Its antioxidant qualities support general well-being and vitality.
Vitamin H (Biotin):
The vitamin H, also referred to as biotin, is essential for keeping strong, healthy hair, skin, and nails. It also promotes your body's metabolic functions so that you can produce energy optimally.
The Heart & Wellness Multinutrient Tablet will transform your daily wellness routine by supporting your heart health, vitality, and general wellbeing healthily.

Review & Rating