CaliTone Soft-Gel
₹1,015 ₹1,450 -30% OFF You save: ₹435
Composition:

Calcium Citrate + Calcitriol [Soft-Gel]

Availability:

2-3 Days
Available Offers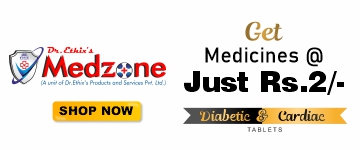 Product Description
When your diet isn't providing enough calcium, you can take Dr. Ethix's Calitone Capsule as a nutritional supplement. Vitamin D's active metabolite is called calcitriol. Your blood's level of vitamin D rises as a result. As a result, you are able to absorb more calcium from your intestines, which elevates the levels of calcium in your blood.
Key Ingredients:


Key Benefits
Support for Bone Health:
Together with calcitriol,calcium citrate, highly accessible form of calcium, supports bone health and guards against diseases like osteoporosis.
Absorption of Calcium:
The active form of vitamin D, calcitriol, is essential for promoting the absorption of calcium from the digestive system into the bloodstream and maintaining healthy calcium levels in the body.
Balance of Minerals:
Together, calcium and vitamin D promote the body's normal mineral balance and the health of the nerves, muscles, and other bodily systems.
Review & Rating