PainOut Roll-On
₹88 ₹125 -30% OFF You save: ₹38
Composition:

Maha Narayan Tail, Laxadi Tail, Nirgundi Tail,etc..

Availability:

In Stock
Available Offers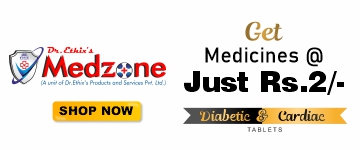 Additional Information
| | |
| --- | --- |
| Brand | DR.ETHIX |
| Manufacturer Name | Maxwell Pharma |
| Item Form | Roll on |
| Net Quantity | 50 g |
| Product Benefits | Pain Relief |
| Item Weight | 50 ml |
| Recommended Uses For Product | Immediate remedy for cold, tension headache, back pain, congestion, neck, shoulder tension and joint pain. |
| Number Of Items | 1 |
| Product Lifetime | 18 Month |
| Country Of Origin | India |
| Dimensions (L x W x H) | 3.5x3x10 Cm |
Product Description
PainOut RollOn is very useful in relieving joint pain, back pain, and neck pain. All body pains are relieved by gently applying them to the affected area. It is an ayurvedic proprietary medicine. The muscles gain more strength and power if the joints are massaged with this joint pain roll-on. And moreover, it helps in the well-balanced process of bone formation. PainOut RollOn is highly beneficial, mainly in Arthritis, osteoporosis, Rheumatoid and Gout, etc. This is for external use only.
PainOut Roll-On is presented as an effective pain reliever. It is an ayurvedic product of Ethix Health Care, and it helps to reduce all kinds of pain, such as arthritis (inflammation of joints), lower back pain, shoulder pain, knee pain, neck pain, joint pain, and leg pain.
Some people have pain in the gluteus muscles due to inflammation of the sciatic nerve. PainOut Roll-On is also used for sciatica pain relief.
Buy Back Pain Roll On
Commonly, elderly people have upper back pain and muscle pain. PainOut RollOn is used for all kinds of back pain treatment. A wonderful solution for back pain and back pain remedy is painout back pain roll on. This is also called a foam roller or massage roller.
Factors
PainOut RollOn is an over-the-counter (OTC) product that claims to relieve back pain, minor muscle aches, and strains. The best pain relief roll-on, especially for awesome body massage and knee pain
It is ayurvedic rollon used to treat pain in paralysis, arthritis, facial palsy, neck rigidity, deafness, lockjaw, backache, headache, fever, dental pain, cough, pruritis, rhinitis, cold, etc.
Body massage with PainOut RollOn increases blood circulation over the surface of the skin and creates a heating sensation that distracts from stiffness and pain.
It is an immediate remedy for colds, tension headaches, back pain, congestion, neck and shoulder tension, and joint pain.
Applying PainOut RollOn on the forehead is more efficient at relieving a tension headache than a placebo. It is as effective as consuming acetaminophen.
Composition:
Each 50-ml bottle contains:
Maha Narayan Tail: 15ml, Maha Vishgarbh Tail: 15ml, Laxadi Tail: 5 ml, Nirgundi Tail: 5ml,
Gandh Prasarni Tail: 5ml, Devdaaru Tail: 2.5ml, Tilparna Tail: 2.5ml, Cinnamomum Camphora 1g,
Eucalyptus Globules 1g, Menthol 1g
Review & Rating