Nefron Syrup 200ml (Pack of 5)
₹508 ₹725 -30% OFF You save: ₹218
Composition:

Nephron's Health Supportive Nutrients

Total Package:

Pack of 5 (200ml)

Availability:

Out Of Stock
Available Offers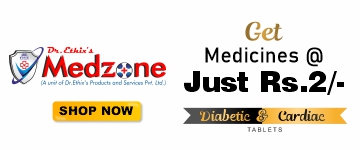 Product Description
 An ayurvedic kidney support syrup & best syrup for kidney stone is called Nefron Syrup. The Punarnava and Giloy tinospora cordifolia in Stonhills Shots have diuretic, revitalising, and detoxifying characteristics that aid in regulating urinary tract functions and flushing away kidney stones.
Key Benefits:
1. Nefron syrup eliminates the chances of kidney stones forming by increasing the solubility of salts that are sparingly soluble and cause difficulties with gravel and crystal urea.
2. All kidney stones are broken up and eliminated by it.
3.
It helps to heal interior wounds and treat urinary tract infections. It quickly and effectively cools the urinary system.
4. It resolves micturition issues and keeps the pH of the urine alkaline.
Each 10 ml. contains:
Gokhru Tribulus Terrestris – 100 mg
Sariva Hemidesmus indicus – 100 mg
Ushir vetivera Zizaniodes – 50 mg
Shataver Asparagus racemosus – 50 mg
Varuna Grataeva nurvala – 50 mg
Musta Cyperus rotundus – 50 mg
South Zingiber officinalis – 50 mg
Pippali piper longum – 50 mg
Kshar Parpati – 50 mg
Punamava Boerhavia diffusa – 50 mg
Giloy Tinospora Cordifolia – 50 mg
Daru Haldi Barberis aristata – 50 mg
Review & Rating