Ayurvedic Painout Oil
₹137 ₹195 -30% OFF You save: ₹59
Composition:

Special Oil to Relive All Kind of Body Pain

Total Package:

Pack of 1 (100ml)

Availability:

In Stock
Available Offers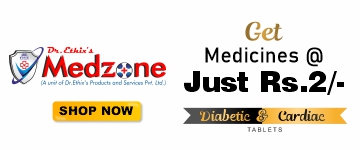 Additional Information
| | |
| --- | --- |
| Brand | Dr. Ethix |
| Manufacturer Name | Maxwell pharma |
| Scent | Natural |
| Item Form | Oil |
| Net Quantity | 100 ml |
| Product Benefits | "Effective in relieving joint and back pain Helps to reduce vertebral pain Helpful in case of shoulder and neck pain" |
| Number Of Items | 1 |
| Country Of Origin | India |
Product Description
The ayurvedic pain relief oil is one of the useful pain relief oil where it can help with joint pain, knee pain, inflammation pain, etc. it has an ayurvedic patent and can be used as an external use only. This ayurvedic pain relief – 100ml, has more benefits as it can able to sort out all types of joints thus known to be the best ayurvedic pain relief oil. It can able to keep you fresh and cool and reduce your stress.
The ayurvedic pain relief oil is known to be an over the counter product where it can able to relieve the minor muscle aches, strains, and it can relieve the back pains. It is very much better for knee pains, and one can able to feel relaxed when it is used as a body massage.
The relief oil is ayurvedic oil that can be used for paralysis, deafness, arthritis, headache, lockjaw, cold, cough, rhinitis, etc.
This pain relief oil with the body massage will be increasing the flow of the blood to the skin surface, where it creates a warm sensation that helps to get distracted from the pain and can enjoy the relaxation.
This could be an instant remedy for the cold, cough, joint pain, neck and shoulder tension, congestion, etc.
While applying this pain relief oil on your forehead it will be more effective to relieve the tension and headaches.
Applying Best Ayurvedic pain Relif oil to the forehead was more effective at relieving tension headaches than a placebo. It was almost as effective as taking acetaminophen.
Review & Rating