Coral Soft Gel
₹1,015 ₹1,450 -30% OFF You save: ₹435
Composition:

Calcium Carbonate-1250 mg + Vit. D3 + Zn + Boron + Mg

Total Package:

Pack of 1 (150)

Availability:

Out Of Stock
Available Offers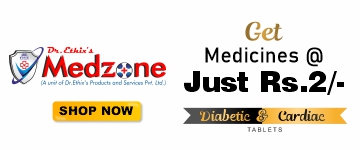 Product Description
A complete dietary supplement designed to assist your general health and bone health is Dr.Ethix Coral soft gel.

Product Benefits
Stronger Bones:
Boron, calcium, and vitamin D3 work together to provide your bones the support they need to remain strong and durable.
Enhanced Calcium Absorption:
Together, vitamin D3 and boron enhance calcium absorption, ensuring that your body can use this crucial mineral to its full potential.
Immune Function:
In order to assist your body fight against infections and illnesses, zinc and vitamin D3 play important roles in immune system health.
Cardiovascular Health:
Magnesium supports cardiovascular health in general and helps maintain healthy calcium levels in the body, which is essential for heart health.
This complete supplement promotes your total wellbeing and helps you feel your best every day, not simply for the good of your bones.
Review & Rating