Spermax
₹420 ₹600 -30% OFF You save: ₹180
Composition:

Co-Enzyme Q10 + L-Carnitine + Lycop. + Alfa-Tocoferol

Total Package:

Pack of 1 (15 tablets)

Availability:

In Stock
Available Offers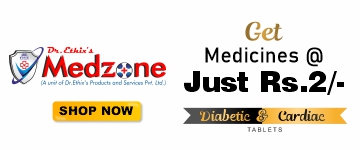 Additional Information
| | |
| --- | --- |
| Brand | DR.ETHIX |
| Manufacturer Name | Ethix Health care |
| Item Form | Tablet |
| Product Benefits | Increase Sperm Motility, Balances Male Hormones, Enhances Semen Volume and Sperm Count |
| Item Weight | 30grams |
| Recommended Uses For Product | Improving Sperm Motility |
| Number Of Items | 1 |
| Package Type | Box |
| Product Lifetime | 24 Month |
| Country Of Origin | India |
Product Description
SPERMAX – Increase sperm motility

In recent years, infertility in men has become a widespread issue. In 30% of infertile couples, the problem is solely with the male partner. The male infertility factors contribute up to one fifth of the infertility cases.
Increase sperm motility
Help to Makes sperm healthy and stronger
Balances male hormones
Enhances semen volume and sperm count
Helps To Protect Sperm From DNA Damage
Improve Male Reproductive Health
Under normal circumstances, a healthy man can produce 300–500 million sperm cells per ejaculation. Infertility in men depends basically on factors like the quality and quantity of the sperm in the semen. The major causes of infertility in men are hypothalamic or pituitary disorders. Gonad disorder Sperm transport Indications for Spermax Issues with sperm mortality, where the sperm may have a very short life span or low mobility.
How does it work?

Lycopene is a powerful antioxidant that may help protect cells from damage. This is why there is a lot of research interest in lycopene's role, if any, in preventing cancer. its also help of testosterone booster
What is the multivitamin with minerals in Spermax?

Spermax, with multivitamins and minerals, is used to provide substances that are not taken in through the diet. It is also used to treat vitamin or mineral deficiencies caused by illness, pregnancy, poor nutrition, digestive disorders, certain medications, and many other conditions.
What is multi-mineral in Spermax?

Spermax with multivitamin and mineral (MVM) supplements contains a combination of vitamins and minerals, as well as some other ingredients. The vitamins and minerals in Spermax have unique roles in the body.
Review & Rating