Coral-Plus Softgel Capsules
₹1,050 ₹1,500 -30% OFF You save: ₹450
Composition:

Calcium + Calcitrol + Vitamin K2-7 + L-Methylfolate + Vit.-B6

Total Package:

100 Capsules in a pack

Availability:

In Stock
Available Offers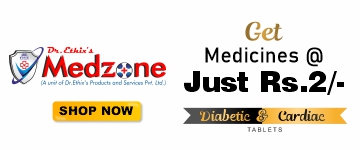 Product Description
Composition:
Calcitriol calcium (Coral Grain), Vitamin K-7, L.Methylfolate Calcium, Zinc Monomethionine, Magnesium Oxide, Citrus Bioflavonoids, Methylcobalamin, Vitamin B6, Isosoyflavones (40%) & Omega 3 fatty acid
Description:
CORAL-PLUS is used for bone strengthening and also improves healthy immune system. Calcitriol in CORAL-PLUS is used to treat hyperparathyroidism (overactive parathyroid glands) and metabolic bone disease in people who have chronic kidney failure and are not receiving dialysis. Calcitriol is also used to treat calcium deficiency (hypo-calcemia) and metabolic bone disease in people who are receiving dialysis.
What are the benefits of coral calcium in CORAL-PLUS?
Coral calcium contains varying amounts of magnesium as well as about 70 other trace minerals in tiny amounts, making coral calcium a mineral supplement with holistic health-inducing properties. Calcium is necessary for many normal functions of your body, especially bone formation and maintenance. Vitamin D is important for the absorption of calcium from the stomach and for the functioning of calcium in the body.
What are the uses of CORAL-PLUS with vitamin D-3 and Zinc?
CORAL-PLUS with Calcium & Magnesium Soft gels includes Vitamin D-3 and Zinc, offering a truly balanced blend of essential minerals. This formula supports strong bones and teeth, as well as healthy enzymatic activity. Delivered via soft gel, this formula is more easily absorbed and assimilated than capsules or tablets.
What is calcium magnesium and zinc in CORAL-PLUS is good for?
Magnesium is a vital mineral that helps prevent the calcification of soft tissue and may be as important as calcium in the prevention of bone loss. Zinc, essential mineral required for protein synthesis and collagen formation also promotes a healthy immune system and is vital for bone formation.
What are the side effects of CORAL-PLUS?
Get emergency medical help if you have any of these signs of an allergic reaction: hives; difficulty breathing; swelling of your face, lips, tongue, or throat.
Review & Rating