Prescription Required
MytiFer
₹473 ₹675 -30% OFF You save: ₹203
Composition:

Ferric Amonium Cit. 200 mg +B12 +Folate +Zn +B6 +Sorbitol 70%

Total Package:

Pack of 5 (200ml)

Availability:

In Stock
Available Offers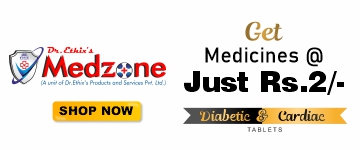 Product Description
Ferric Ammonium Citrate:
Ferric Ammonium Citrate contains between 16.5% and 18.5% of iron. It exerts haematinic action by being an essential constituent of haemoglobin. It is necessary for the oxidative process of living tissues. Ferric ammonium citrate is given by mouth as a source of iron for iron-deficiency anaemia.Ferric salts have not been preferred over ferrous salts as the ferric ion first requires reduction to ferrous form in the intestinal lumen. The bio-availability of iron from ferric salts is 3 to 4 times less than that of ferrous form. Ferric ammonium citrate (18% elemental iron) is the most commonly used ferric salts.
Folic Acid:
It is a member of the B-complex group and soluble in water. This Vitamin plays a vital role in preventing megaloblastic anemia and as a result red blood cell will not mature to normal R.B.C if it not present in adequate quantity.
Vitamin B12:
It is also known as Cyanocobalamin, is essential for DNA synthesis, and especially is red blood cell formation. It is used in treating pernicious anemia, megaloblastic anemia etc.
Niacinamide:
It is a soluble Vitamin, in B- complex group and is also known as Nicotinamide. It helps in transfer of oxygen from the blood to the tissue for oxidation of food and plays an important role in carbohydrate metabolism. It acts as a co-enzyme in the oxidation and reduction of tissue regeneration.
Sorbitol sol (70%):
Sorbitol is not digested but is hydrolysed to lactic acid, pyruric acid by coliforms and produces an acid pH which has a mild stimulating effect upon colonic muscle. Fulid thereafter accumulates in the colon which facilitates soft stool formation followed by its excretion.
Review & Rating