MediSkin Lotion
₹105 ₹150 -30% OFF You save: ₹45
Composition:

Permethrin-5 % w/v + Cetrimide-0.5 % w/v

Total Package:

Pack of 1 (100ml)

Availability:

In Stock
Available Offers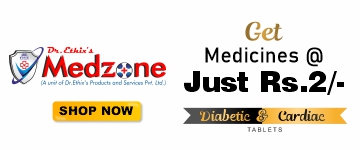 Additional Information
| | |
| --- | --- |
| Brand | Dr.Ethix |
| Manufacturer Name | Maxwell Pharma |
| Color | Creamy White |
| Scent | Goji Berry |
| Item Form | Lotion |
| Product Benefits | MediSkin Lotion kills the mites and their eggs present on the skin |
| Item Weight | 100ml |
| Recommended Uses For Product | Treatment of infestation with scabies & lices, For effective treatment of dandruff & Seborrheic dermatitis of scalp |
| Package Type | Flip top plastic bottle |
| Product Lifetime | 36 Month |
| Country Of Origin | India |
Product Description
MediSkin Lotion is a combination medicine that is used to treat scabies. It kills the tiny insects (mites) and their eggs. It also kills head lices.
MediSkin Lotion should be used in the dose and duration as advised by the doctor. Wash your hands before using this medicine. It is advised to check the label for directions before use. Wash your hands before using this medicine. Apply only to the affected areas. Do not use this medicine more than the recommended dose. Inform your doctor if you have known allergies from this medicine.
The common side effects of this medicine include skin burn or stinging sensation. If these side effects or any other symptoms which you think are because of this medicine persist for a longer duration, please consult your doctor. This medicine is safe to use in pregnant and breastfeeding mothers.
USES OF MEDISKIN LOTION
BENEFITS OF MEDISKIN LOTION
In Scabies
Scabies is a condition caused by tiny insects called mites that infest and irritate your skin. MediSkin Lotion kills the mites and their eggs present on the skin. This gives relief from itching, swelling and redness. MediSkin Lotion also helps kill head lices and their eggs, therbey giving you relief from itching and irritation caused by lice. It is normally effective in one or two applications however complete the course of treatment for better results.
SIDE EFFECTS OF MEDISKIN LOTION
Most side effects do not require any medical attention and disappear as your body adjusts to the medicine. Consult your doctor if they persist or if you're worried about them
Application site reactions (burning, irritation, itching and redness)

Dry skin
HOW TO USE MEDISKIN LOTION
Wet your hair. Gently massage lotion on the scalp & keep the lather for 3-5 minutes. Rinse the hair thoroughly.
HOW MEDISKIN LOTION WORKS
MediSkin Lotion is a combination of two medicines: Cetrimide and Permethrin. It works kills microrganisms that cause scabies. It is also potent in paralyzing and killing the lice and their eggs.
Review & Rating