ZincoFast Syrup
₹67 ₹95 -30% OFF You save: ₹29
Composition:

Zinc Gluconate 20 mg per 5 ml

Total Package:

Pack of 1 (60ml)

Availability:

In Stock
Available Offers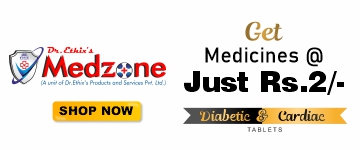 Product Description
Dr. Ethix's Zincofast Syrup is a carefully blended nutritional supplement that offers vital zinc support for general well-being. Let's see about the key benefits of Zincofast Syrup.
Zinc Deficiency:
Treating a zinc deficiency in the body is the main goal of zinc supplements. Zinc is a vital mineral needed for many body processes, such as DNA synthesis, wound healing, and immunological function. Zinc deficiency can cause immune system impairment and other health problems.
Support for the Immune System:
The benefits of zinc on the immune system are widely recognized. Taking zinc supplements strengthens the immune system, especially when the body is more vulnerable to illnesses like the flu or common cold.
Healing Wounds:
Zinc is essential to the healing process of wounds. It plays a crucial role in the healing of injured skin and mucous membranes because it is involved in cell division and the creation of new tissue.
Skin Condition:
Zinc supports a number of skin disorders and conditions, including acne. It is good for the health of the skin. It contributes to preserving the skin's integrity and has anti-inflammatory qualities.
Gastrointestinal Problems:
Reduced absorption of zinc results from certain gastrointestinal disorders, including malabsorption syndromes. For those with particular digestive problems, zinc supplementation is advised to address this deficiency.
Review & Rating